Plan Your Visit to the Museum
Museum Hours
Wednesday 11 am–6 pm
Thursday 11 am–6 pm
Friday 11 am–9 pm
Saturday 11 am–6 pm
Sunday 11 am–6 pm

Free Friday Nights powered by Scotiabank 5 pm–9 pm

Closed Monday & Tuesday
Admission
Includes access to programming on all exhibiting floors. Events, talks and other programming may require additional fees. Ground Floor is always free to the public.
Adult: $10
Student with ID (18+): $5
Group of 10 or more (self-guided): $8 per person
Senior (65+): $5
Under 18: Free
Members get free unlimited admission to the museum. Learn more about membership benefits.
Book a Ticket Online
Book your ticket in advance, including members, admissions on TD Community Sundays.
Visit this page for tickets.
Select the date of your visit.
Log in or create your account.
Once you have purchased your tickets, you will receive an email with your confirmation and e-ticket.
Have your e-ticket available on your phone when you arrive at MOCA.
Sterling Road Updates
Please note that there is active construction taking place in the area around MOCA.
From time to time, traffic may be impacted due to ongoing Public Works construction to improve accessibility in the area.
MOCA will do its best to advise of any planned disruptions to access.
Visitor Guidelines
Currently, the Museum does not have dedicated parking. We recommend using alternative modes of transportation wherever possible.
All visitors are encouraged to wear a face mask while in the museum.
No food or drink is permitted.
Please practice physical distancing.
All visitors are asked to conduct a COVID-19 self-screening before visiting. If you feel ill, please stay home.
TD Community Sundays
Enjoy free admission on TD Community Sundays. From March 2021, TD Community Sundays take place on the first Sunday of each month. TD Community Sundays are made possible by the TD Bank Group through its corporate citizenship platform TD Ready Commitment.
Explore Our Neighbourhood
The Lower Junction Triangle is located in the West End of Toronto, between Bloor Street and Dundas Street West along Sterling Road within the Junction Triangle.
Use our neighbourhood map and explore the creative neighbourhood of the Junction Triangle and the surrounding area.
Eat
Forno Cultura: A local bakery serves as our café partner
Wednesday 9 am–6 pm
Thursday 9 am–6 pm
Friday 9 am–9 pm
Saturday 9 am–6 pm
Sunday 9 am–6 pm
Closed: Monday & Tuesday 
Please note that food and beverage cannot currently be consumed in the museum.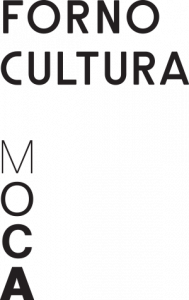 Subway:
We are conveniently located near Lansdowne and Dundas West Station on the Bloor subway line. From either station, we are a 10-minute walk away.
Streetcar:
The closest streetcar stop is at Dundas St. West and Sterling Rd., which can be reached by the 505 Dundas and 506 Carlton streetcars. The museum is a 5-minute walk north from the stop.
UP Express:
The UP Express is Toronto's rail link between Toronto Pearson Airport and Union Station. MOCA is located nearby Bloor Station. From Pearson, it is two stops away and from Union Station, it is only one stop away. From Bloor Station, we are located 10-minutes away on foot.
Just behind MOCA is the West Toronto Railpath. Running north-south between Dupont St. and Dundas St. West, the Railpath is the perfect place to walk or bike. You can access MOCA from the Railpath via a pathway between MOCA and Henderson Brewery.
You may also walk along Sterling Rd. to reach MOCA's front entrance.
There is bike parking on the east side of Sterling Rd.
MOCA can be accessed from Sterling Rd.
Parking near the museum is severely limited particularly during business hours due to ongoing construction in the area.
There is an independent paid parking lot directly across from MOCA that may have availability. MOCA recommends using alternative modes of transportation wherever possible.
The nearest Green P parking lots are at Dundas St. and Roncesvalles Ave., Bloor St. and Lansdowne Ave. (northeast corner), and Margueretta St. and Bloor St.
Visitors to the Members Open House for Greater Toronto Art 2021, October 2021. Photo by Gabriel Li.