Member Benefits
As a MOCA member, you have unlimited access to thought-provoking art and ideas. Your membership also includes exclusive benefits, from Members' Previews to reciprocal benefits.
Membership Extension Policy
We recognize that current members have been unable to visit MOCA during our temporary closure and you might have some questions about your membership. We would deeply appreciate for you to retain your original membership expiry date as a gesture of support to the museum during this time. However, if you feel strongly that you would like an extension on your current membership, please get in touch with our membership team who would be happy to work with you on an adjusted expiration date.
We would like to thank everyone who has been asking how they can support MOCA during this challenging time. Waiving the membership extension is one way or you can also consider making a donation. We rely on the generosity of our members and donors, and sincerely appreciate every contribution.
If you have any questions about your membership or how to make a donation, please contact the team at membership@moca.ca or (416) 530-5138.  
MOCA Toronto has recently switched to a brand-new system for selling tickets and memberships: Agile Ticketing Solutions.
With this new system you will be able to:
Log onto moca.ca using your new Member ID number and create an online username and password. You will be able to access your discounts and member benefits immediately.
Get to your event easily and efficiently. Print your tickets at home or send them to your phone as an e-ticket.
Buy tickets to different events or renew your membership, in one transaction!
To log into moca.ca create your username and password, and purchase tickets:

Click here and login using your Member ID Number or email
When you log in for the first time, you will be asked to create your online username and password.
Once logged in, you will be able to purchase tickets at the discounted Member ticket price. When you are ready to finalize your order, click Proceed to Checkout.
On the payment page, please verify your billing address and enter valid credit card info to pay for your order. Click Make Payment to complete your order.
We want to make sure that this change is a positive one for all our members. Please do not hesitate to call or email us with questions or feedback.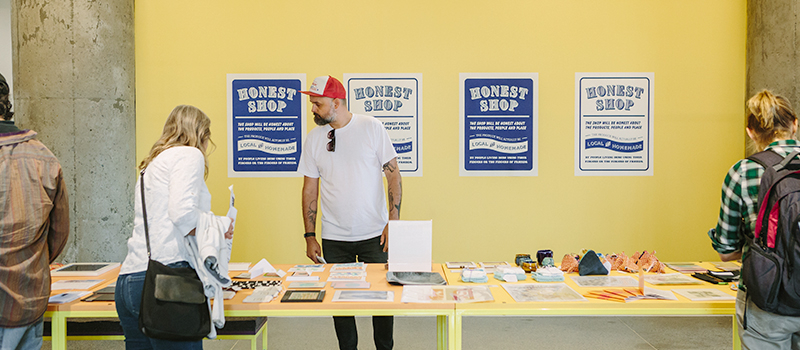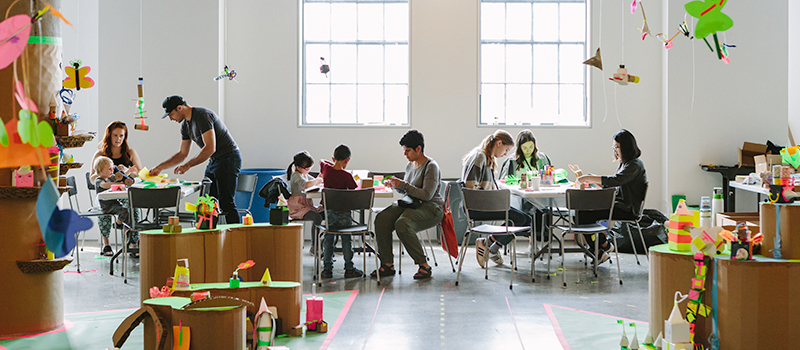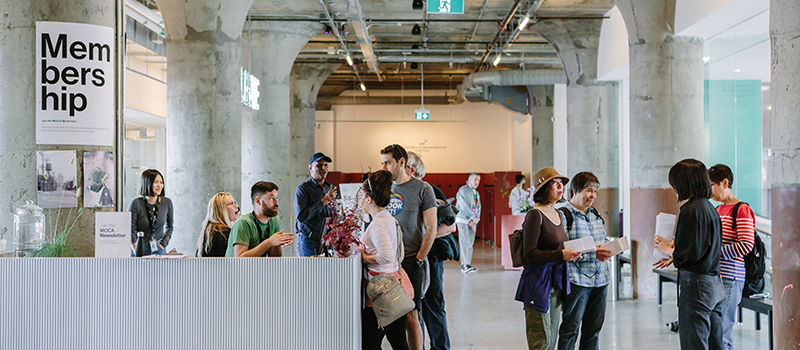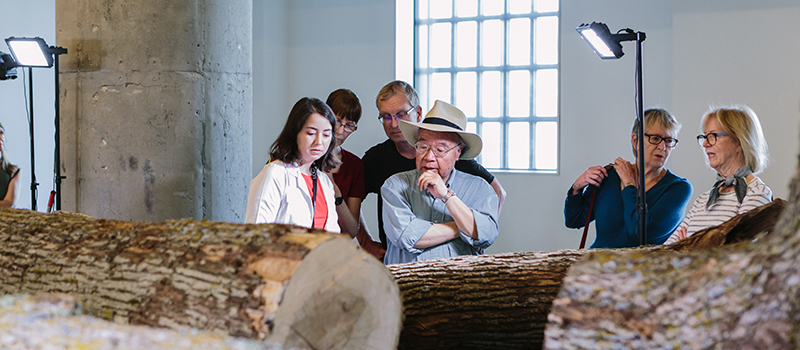 Join us for our second MOCA x Anansi Autumn Author Talks!
Join Kelly Small, author of the new book The Conscious Creative: Practical Ethics for Purposeful Work for a virtual conversation and discover the power of incremental, positive changes in our daily work-lives and the fulfillment of purposeful work.
Date: Tuesday, November 24
Time: 6 pm
Format: Free talk on Zoom
Members Exclusive—RSVP to membership@moca.ca
Please note that this tour has been postponed until further notice.
View the current exhibitions after hours with Power Plant curator, Justine Kohleal who will be leading members through the current exhibits with a special focus on the Naufus' show.
Enjoy refreshments and mingle with fellow MOCA and Power Plant Members.
Date: Thursday, March 26
Time: 6–8 pm
Location: The Power Plant Contemporary Art Gallery, 231 Queens Quay W.
Parking: Underground parking is available directly in front of the gallery and above ground at Queens Quay West and Rees Street. For parking rates and locations, visit Harbourfront Centre's website.
The Power Plant is pleased to offer free admission for current MOCA members.
Space is limited. To RSVP, email membership@moca.ca
Banner: Installation view: Satoshi Fujiwara, Crowd Landscape, 2019; Age of You, MOCA Toronto. Photo by Tom Arban.
Sterling Weekend, 2019. Photos by Gabriel Li.