TORONTO, October 18, 2023 – The Museum of Contemporary Art Toronto (MOCA) announces the list of artists for the second edition of Greater Toronto Art (GTA24), a triennial exhibition showcasing practitioners with a connection to the Greater Toronto Area. Organized by curators Kate Wong, Ebony L. Haynes, and Toleen Touq, GTA24 will be on view across all three floors of the museum from March 23 until July 28, 2024. GTA is the only recurring institutional exhibition in the city dedicated to highlighting artists from the region. 
The 2024 edition of Greater Toronto Art proposes that explorations of personal identity are vital to creating new forms of relation, particularly in places as dense as the Greater Toronto Area. GTA24 puts forth an artistic constellation of 24 artists who connect through affinities of visual, material, and symbolic language. Including works of video, sculpture, installation, painting, photography, drawing, sound, and performance, the project highlights the unique subject-position of each artist, while emphasizing difference as a point of understanding and connection.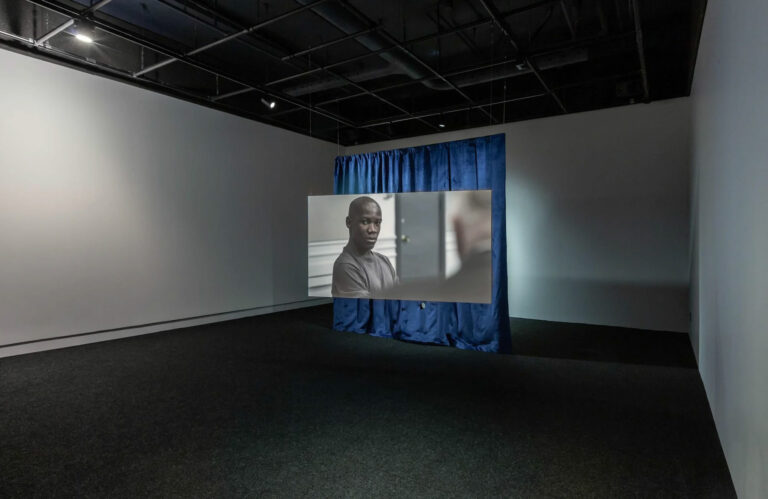 Jean-Paul Kelly, That ends that matter, 2016-19. Exhibition view, A sensation best described by another, VOX centre de l'image contemporaine, Montréal, 2019. Photo: Michel Brunelle/VOX.
After making nearly seventy studio visits, the curators selected this group of 24 artists to represent the Greater Toronto Area in 2024—as a network of individual but interwoven conversations and artistic practices. The curatorial team for GTA24 have approached the project with a deep commitment to and rigorous consideration of the social, political, and cultural contexts, not only of the Greater Toronto Area, but also other regions in the world that it is connected to through its artists. The exhibition engages with the complex ecosystem of this region, and how it impacts conceptually and formally upon artistic production.
GTA24 will consist of three components: the exhibition, live programme, and screening programme. The exhibition will position newly-commissioned work by artists such as Lotus L. Kang, Sukaina Kubba, Lisa Myers, and Timothy Yanick Hunter, alongside existing work made between 1963 and the present by artists including P. Mansaram, Wendell Bruno, and Tim Whiten. A focus for the first time on a wide-ranging group of intergenerational voices—and the inclusion of work made outside of the current moment—speaks to the eclectic social fabric of the Greater Toronto Area, and proposes the question: what makes art feel contemporary?
Taking part alongside the exhibition, the GTA24 live programme will consist of various newly commissioned performances by artists including Alexis Kyle Mitchell and Mani Mazinani, and a screening programme delivered in partnership with Paradise Cinema.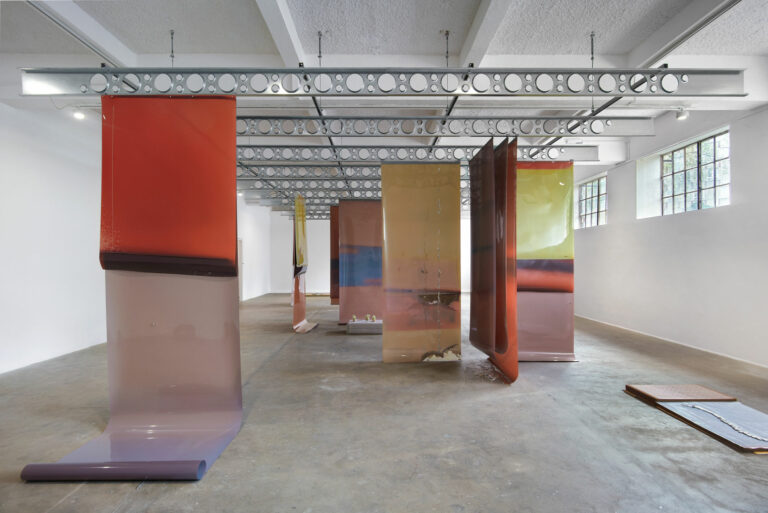 Lotus L. Kang, In Cascades, 2023, Chisenhale Gallery, London. Photo by Andy Keate.
GTA24 will be accompanied by a comprehensive publication that includes a curatorial essay, a selection of newly commissioned texts, process-related illustrations, information about each of the participating artists, and installation documentation from the exhibition. The publication and visual identity for GTA24 is being designed by Studio Claus Due (Copenhagen).
Participating Artists:
Alexis Kyle Mitchell
Catherine Telford Keogh
Ésery Mondésir
G.B. Jones
Jean-Paul Kelly
Jes Fan
June Clark
Lisa Myers
Lotus L. Kang
Mani Mazinani
Matthew Wong
Michael Thompson
Nobuo Kubota
Oliver Husain and Kerstin Schroedinger
Oreka James
P. Mansaram
Richard Fung
Sharlene Bamboat
Sin Wai Kin
Sukaina Kubba
Theo Jean Cuthand
Tim Whiten
Timothy Yanick Hunter
Wendell Bruno
*Further artists in the Live and Screening Programmes to be announced in the coming weeks.
Header image: Sin Wai Kin, A Dream of Wholeness in Parts (still), 2021. Courtesy the artist, Chi-Wen Gallery, Taipei and Soft Opening, London.