Understory is a web-based, inter-provincial series dedicated to showcasing improvising artists working across Canada and to building a network between the artists and their audiences. The first season of Understory is co-curated by Parmela Attariwala, Germaine Liu and Nicole Rampersaud. The title comes from Robert MacFarlane's essay, The Understory, referring to "the plant life that exists between the forest floor and the tree canopy. Metaphorically . . . it is the entangled, ever-growing narratives, histories, ideas, and words that interweave to give a wood or forest its diverse life in culture."
Presented as a monthly series until January 2022, 42 different artists from across Canada present 14 different sets over the course of seven concerts. These "exquisite corpse" style performances are highly interdisciplinary, featuring improvised performances from an eclectic array of some of Canada's most renowned performers.
Understory emerges from a belief in the potential of the 'virtual performance' paradigm to engender new performance ecologies—ones that are complementary to, and can ultimately come to inform in-person presentations. In addition to employing technology to build a fertile province-spanning creative community within Canada, Understory is equally invested in exploring it as a means to envision new forms of exchange. Unlike conventional improvised music concerts, the gestation of this series' unique encounters is a cumulative process, producing a completely different collaborative energy. One performer initiates, recording their element, and the others follow, adding their contributions in succession in layers that are eventually reconciled in post-production. To further emphasize the notion of collective creation and authorship, all artists for each set must agree to the final combined product before it can officially be presented to the world…
Episode 7: January 20 — Feburary 17
Saxophonist, Animation Artist, Film-maker, Visual Artist, Composer (whose music traverses free improvisation, avant-garde, modern jazz, Slovak folk music, electronic processing; a collaborator, ensemble leader, solo artist, and curator and co-founder of Women from Space Festival) Bea Labikova, Sound Artist, Structural Builder, Composer (whose minimalistic work promotes the amplifying of electronic idiosyncrasies and vibrational nuances in acoustic and synthetic environments; an improviser, collaborator, creator of installations, active member of suddenlyLISTEN, and founder of Northern Apparatus) Brandon Auger + Violist, Singer-Songwriter, Writer, Poet (who performs new compositions and improvisations; a recording artist participating in a multiplicity of artistic adventures, duo ensemble collaborator, suddenlyLISTEN's 2020 Artist-in-Residence and AD of Winnipeg's Virtuousi Concerts) Jennifer Thiessen welcome experiencers to find comfort in untapped water worlds. As we take a dive of faith into the depths of the ocean, underwater sea creatures cry to us for help. Are these the sounds of the first breaths of newborns or the last breaths of dying? The sound collage of music box, creaky floors, shipwreck, fuzzy rain, and purring cat, takes us into an old forgotten living room where we are permitted to reach into our past and find answers for our present. We love this game of "I am where you are not."
Chinese zheng player, BA Music Performance Graduate, PhD Ethnomusicology Candidate (whose musical interest has expanded from traditional, folk, and contemporary zheng music to new possibilities through improvisational, intercultural, and experimental music-making; a collaborator, active throughout North America, driven by a passion to share Chinese culture and promote intercultural exchange, founder of Light Wind Ensemble, Newfoundland's first Chinese instrumental group) Jing Xia, Violinist, Interdisciplinary Artist, Creator, Artistic Director, Producer (whose immersive, music-driven performances for stage and theatre, in combination with a specialized background as a classical musician and former practising optometrist; an artist committed to inclusion and creative approaches to access, creator of works Speculation, What Brings You In, and Associate Artist with Volcano Theatre) Leslie Ting + Composer, Improviser, Trumpet Player, (whose unique voice cuts across a broad range of musical practices and traditions, relentlessly seeking out and creating spaces to work with a diverse and expanding group of music-makers as a means of exploring and nurturing new connections between creative practices, continuously building a catalogue of solo compositions that deconstructs the trumpet's sonic possibilities; an intrepid listener of boundless curiosity, internationally sought-after collaborator, ensemble leader, and co-founder and co-curator of Understory) Nicole Rampersaud remind us of the possibility of pacing that follows the breath cycle. We first enter into a dream of pastel watercolours, an imagined world that has the power to become reality where we feel safe to open hearts, minds, and ears as observers and change-makers. We skip stones and hold each other with care. We transform into a chipmunk family, gathering our nut bounty into a little dark cave. As the sun sets, we chomp away into a dizzying state, dancing with twirling nut-ballerinas, and fall asleep as walnut-drunken chipmunks. As we dream some more, we freely dance on tightrope and sing to our beloved from afar.
Bea Labikova is a Slovak-Canadian saxophonist and improviser whose music traverses free improvisation, avant-garde, modern jazz and Slovak folk music. You can find her exploring and playing across genres as part of many new music ensembles and ad hoc projects (Future Proof, Wow & Flutter, Lila Ensemble) as well as the avant-jazz group Triio or the contemporary afrobeat band Asiko Afrobeat Ensemble. In her solo project, Mt. Joy, Bea couples wind instruments with electronic processing, creating spacious sounds that reflect the arctic tundra where she travels regularly. In the summer of 2021, Bea will release an album "No Beginning. No End" recorded with percussionist Germaine Liu and NYC's bassist William Parker as well as a debut album with her avant-groove trio Future Proof. She is scheduled to attend an arts residency in Svalbard near the north pole to develop Mt. Joy's photography-music album. Bea is the co-founder, visual artist and one-half of the driving force behind the Women From Space Festival.
Brandon Auger is a sound artist, improviser and structural builder based in Halifax, Nova Scotia. His minimalistic work promotes the amplification of electronic idiosyncrasies and vibrational nuances in both acoustic and synthetic environments. Along with being an active member of suddenlyLISTEN and the improvising community in Canada, Auger is also one half of the microsound group Strata (w/cellist Norm Adams) and the founder of Northern Apparatus, an improvising trio with Andrew MacKelvie and Danielle Jakubiak. He has also worked greatly with members of Mocean Dance and Kinetic Studios, fusing his approach to sound with various choreographers. His compositions, installations, live performances and collaborative projects span across Canada and the U.S.
Jennifer Thiessen is known for performances of new compositions and improvisations on the viola and viola d'amore. She is singer-songwriter Daily Alice, an avid writer of poetic prose, and was suddenlyLISTEN's Artist-in-Residence in 2020. She loves one-on-one conversations with her duos: the contemporary Park Sounds with percussionist Ben Reimer, the experimental SS with Andrea Young, and the JUNO-nominated improv duo Toninato/Thiessen. She collaborates on shows and recordings with a wide variety of creative musicians and ensembles across Canada. Based in Montreal for two decades, Jennifer returns to her Manitoba home in 2021. From within a multiplicity of artistic adventures, she remains grounded in a passion to create meaningful experiences.
Leslie Ting is a violinist and interdisciplinary artist and has been creating immersive, music-driven performances since 2013 with her definitive work, Speculation. Recently nominated for the 2021 Pauline McGibbon Award for Emerging Theatre Director, Leslie's work combines her specialized background as a classical musician and former practicing optometrist. Committed to inclusion and creative approaches to access, Leslie has worked closely with renowned blind theatre artist and disability arts advocate Alex Bulmer and Deaf performer Thurga Kanagasekarampallai. Leslie's newest creation, What Brings You In, is currently in development with the support of Theatre Passe Muraille's Buzz Development program, WhyNot's RISER Project, Canada Council for the Arts, the Ontario Arts Council and Toronto Arts Council. Leslie is an Associate Artist with performance company, Volcano.
Nicole Rampersaud is a composer, improviser, and trumpet player saud has a unique voice that cuts across a broad range of musical practices and traditions. Her intrepid listening and boundless curiosity have made her an internationally sought-after collaborator throughout several musical communities. Nicole's individualistic versatility has led to collaborations with many of the leading innovators in contemporary music: Anthony Braxton, Joe Morris, Ra-kalam Bob Moses, Sandro Perri, and many more. Her primary groups include Brass Knuckle Sandwich (with pianist Marilyn Lerner), a duo with guitarist Joel LeBlanc, and she is a founding member of the trio c_RL alongside Allison Cameron and Germaine Liu. She relentlessly seeks out and creates spaces to work with a diverse and expanding group of music-makers as a means of exploring and nurturing new connections between creative practices. Since 2008, Nicole has been building a catalogue of solo compositions that deconstruct the trumpet's sonic possibilities. In solo performances, Nicole improvises composites of her pieces in the moment, resulting in compelling structures that engage audiences in the creation of a connected experience.
Video contributions from: Bea Labikova, Brandon Auger, Jennifer Thiessen, Jing Xia, Leslie Ting, Nicole Rampersaud
Audio Engineer: John D. S. Adams
Video Editor: Evan Shaw
Videographers: Bea Labikova, Brandon Auger, Jennifer Thiessen
Poem from "Becoming Ocean": Fear by Khalil Gibran
Episode 6: December 16 — January 20
The offerings of Guitarist, Composer, Educator (often featured by Creative Music presenters, teaching guitar, ensembles, as well as leading groups, workshop conducting and creative project contributor) Geordie Haley + Soprano saxophonist, Composer, Band Leader (featured in solo and ensemble albums, co-found of Women from Space Festival, artist community leader) Kayla Milmine + Grandson of Tahltan ancestor artists, Performance Artist, Printmaker, Visual Artist (carrying Tahltan knowledge that guides his researching, dreaming, learning, making of the past twenty years of artistic and curatorial practice, including but not limited to drum-making to button blanket making to installation to beadwork to performance art) Peter Morin play on the nature of time and presence. Small, continuous gestures suggest the anxious, unceasing drive to the future. But are they? Or are they the present of smaller beings? What happens when tiny gestures meet the vocalize that accompanies routine? When silent witnesses of the past are given voice, march alongside us in the present, and ask us to slow down and reflect?
As we come to the shortened days of winter, Musician (specializing in guitar, trumpet, singing, composition and music education, honing their craft in popular band settings, composing in a variety of genres, and performing with a slew of inspiring musicians, member of ensembles, improvising, composing and performing as solo artists, mentor for musicians of all ages, teacher) Gabi Charron-Merritt + Composer, Multi-Instrumentalist (primarily self taught, touring internationally , freely improvising music, playing in many ensembles, community leader, creator and director of Improv Choir and Orchestra, specializing in open conduction, solo guitar, racked harmonica involving microntonal detail and extended technique for diatonic harmonica) Joel LeBlanc + Saxophonist, Clarinetist, Instrument Maker (making a wide range of music, honouring music as spiritual expression, investigating the liminality/ecstasy of trans embodiment, creating listening spaces that lift out of time, recent imagination overtaken by the seljefløyte, a simple overtone flute, active collaborator, she and her music featured by presenters and festivals across Ontario) Naomi McCarroll-Butler's offerings are like vignettes of a summer's evening: languid still air punctuated by fireflies; the lullabied dreamland of the innocent; the quiet porch dance of a new romance.
Geordie Haley is a guitarist, composer, improviser and educator with more than 25 years of presenting and performing original music. He has been a featured artist in concert and festival programs by creative music presenters Upstream Music, Suddenly Listen, Canadian Music Center, The Motion Ensemble, Jazz East, Vocalypse, Shattering the Silence, Obey, Scotia Fest, Center for Experimental Music and the Harvest Jazz Festival. Geordie teaches guitar and ensembles at the NSCC Music Arts Program and at the Maritime Conservatory for the Performing Arts. He conducts a monthly improvising workshop for Suddenly Listen. As well as leading his own ensembles Geordie is a member of the Upstream Quartet, Tom Easley's EQ, Jamie Gatti's Riot Squad, The Back Alley Big Band. Geordie has an active career as a contributor to many creative projects.
Kayla Milmine loves the new and under-explored sonic possibilities that only the soprano saxophone can offer. Her unique approach has the edginess and brashness of Anthony Braxton and Roscoe Mitchell yet also a warmth and thoughtfulness reminiscent of Steve Lacy. In 2019, Milmine released a solo album called 'Straight Horn Magick; a mixture of field recordings and solo soprano saxophone improvisations. She plays regularly in trio form with pianist Bill Gilliam and percussionist Ambrose Pottie, and in duo form with guitarist/composer Brian Abbott in their band FASTER. In February 2019, she was invited to record with celebrated bassist, William Parker in a chamber-improv sextet in NY, where she often travels to study with mentor/collaborator, Sam Newsome. She is presently composing for her new project, the "Kayla Milmine Quartet" with aforementioned Sam Newsome, and drummers Mark Ferber and Rachel Housle. She is co-founder of the Women From Space Festival in Toronto.
Peter Morin is a grandson of Tahltan ancestor artists. He has now lived away from his home territory for most of his life, but like his ancestors who have walked on the land, he carries Tahltan knowledge, ideas and history with him wherever he is. Every step along the way, Tahltan knowledge has guided his researching, dreaming, learning, making of the past twenty years of artistic and curatorial practice. Morin began art school in 1997, completing his Bachelor of Fine Arts at Emily Carr Institute of Art and Design in Vancouver in 2001 and his Masters in Fine Arts in 2010 at the University of British Columbia-Okanagan. Initially trained in lithography, Morin's artistic practice moves from printmaking to poetry to drum-making to button blanket making to installation to beadwork to performance art.
Gabi Charron-Merritt (she/they) is a Tkaronto/Toronto-based musician who specializes in guitar, trumpet, singing, composition and music education. Gabi honed their craft in a popular band setting by composing in a variety of genres and performing with a slew of inspiring musicians, namely with the groups Boxes & Bags, wild wives, Howl Canyon (formerly Orchards), SKYN FLYNT, Moe Yet, Runt Club and The Walls are Blonde. She is currently a member of the musical ensembles Clamaglamza, So La Ti Doe and Ménage à Trois. Gabi improvises, composes and performs music as a soloist under the moniker Ah! La lettre!. They mentor musicians of all ages to explore the language of music. Her work as a musician and as a teacher are intrinsically tied. Gabi values the unexpected nature of musical play and aspires to have an impact upon the culture and education of humans.
Joel LeBlanc is a composer and multi-instrumentalist and learns in motion. Primarily self-taught, his formative training earned on the road with award-winning trio Hot Toddy who toured internationally from 1997 to 2009. Joel joined Ken Aldcroft to record and tour The Long and Short of It beginning his foray into freely improvised music. Other groupings include his Quartet with Arthur Bull, Evan Shaw and Nicole Rampersaud, Tin Banger with Mark Adam and Tom Easley and ongoing projects with Andrew Miller and Nadia Francavilla. A community leader, Joel created and directed Fredericton's Overtime Improv Choir and The Hard)S(Core Orchestra involving amateurs and professionals in open conduction. He has received numerous provincial grants, including most recently, The Rack; a study in solo guitar and racked harmonica involving microtonal detail and extended technique for diatonic harmonica, something still relatively unexplored.
Naomi McCarroll-Butler is a saxophonist, clarinetist, and instrument maker from Toronto. She can be found making a wide range of music, from the full-throated clamour of saxophone duo SALT to the spectral whispers of Decoration Day. Honouring music as spiritual expression, Naomi's work investigates the liminality/ecstasy of trans embodiment and creating listening spaces that lift out of time. Naomi's imagination has recently been overtaken by the seljefløyte, a simple overtone flute. Playing them, carving them, attaching them to slides, and combining them in harmonic sets is revealing a deep ancestral and physical mystery; the exploration of this instrument and the just intonation it implies is guiding her work towards a major new direction. An active collaborator, Naomi plays with improvising unit Never Was (Reknee Harret, Joe Sorbara, Madeliene Ertel), Dan Pitt Quintet, Mingjia Chen's Tortoise Orchestra, Christine Duncan's Element Choir, The Queer Songbook Orchestra and various ad-hoc ensembles. She and her music have been featured by presenters and festivals across Ontario.
Video/Photo contributions from: Peter Morin, Evan Shaw, Nicole Rampersaud, Germaine Liu, Gabi Charron-Merritt, Joel LeBlanc, Naomi McCarroll-Butler
Audio Engineer: John D. S. Adams
Video Editor: Evan Shaw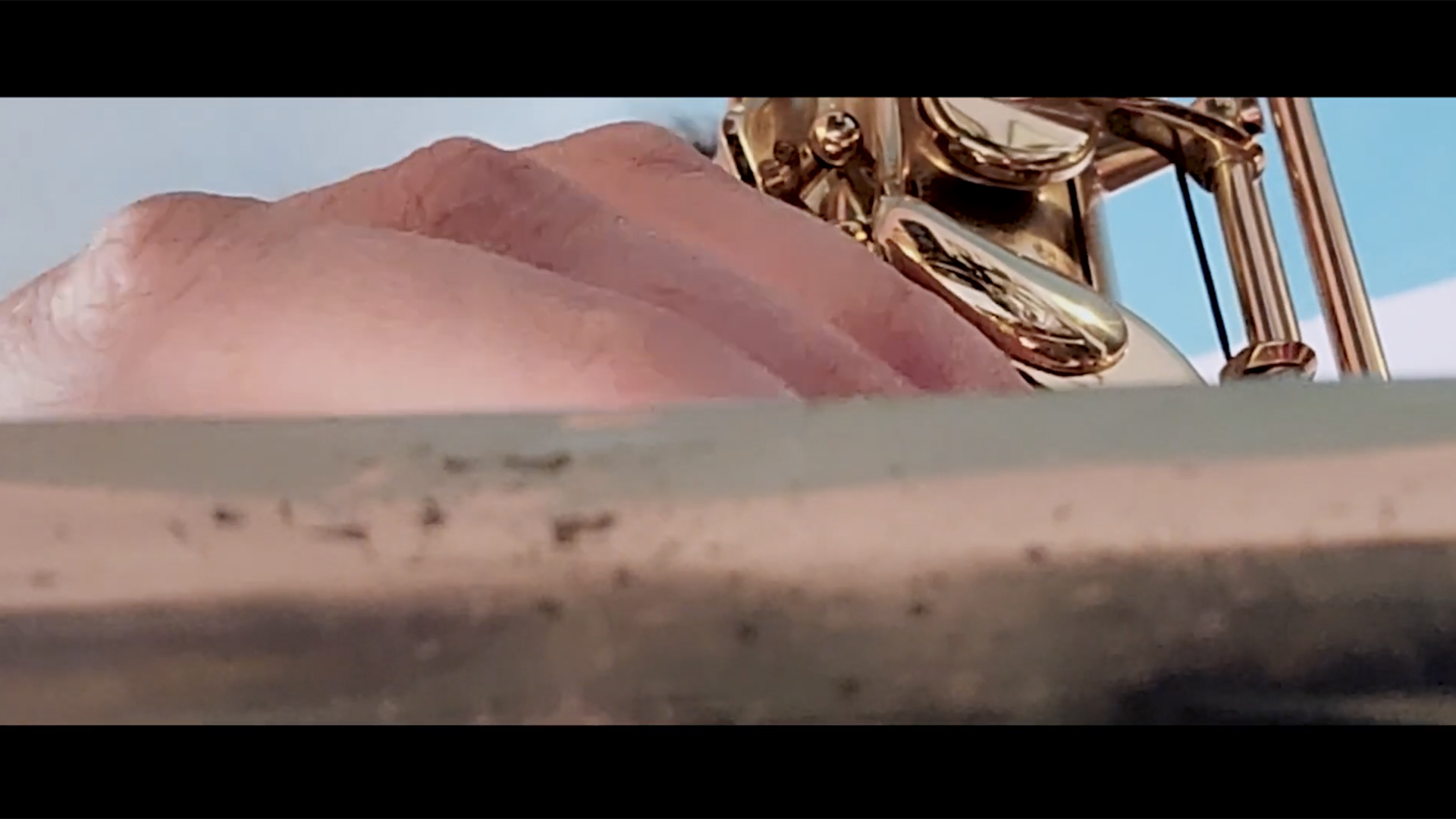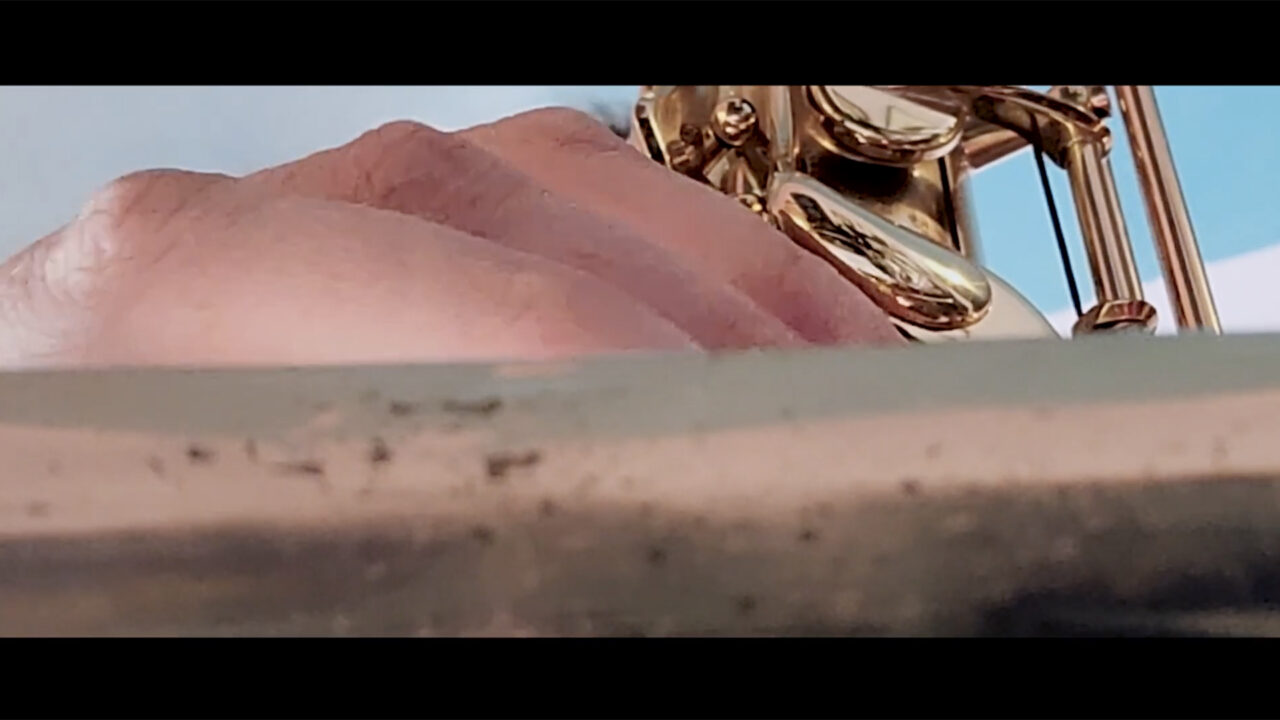 Episode 5: November 18 — December 16
Multi-modal artist (working with jaw harps, noseflutes, voice, and other noisemakers, inspired by sound poetry, noise, free improvisation, Dada, nature, human voice) chik white + Sound artist, Composer, Performer, Musician (working in the audio scene, exploring traditional and contemporary modes, theatrical sound design for productions, machine learning and artificial intelligence, and story-based wound works) Debashis Sinha + Composer, Electronic Artist (working with voice, in solo and collaborative contexts), Educator, currently completing master's in counselling psychology Laura Swankey will make your stomach turn, in a good way. Your brains are going to turn into tasty spaghetti. We hear frolicking of gut-gushes and gorgeous songs and a deep interplay on regurgitation. So get ready to mix a cocktail from your own gastric juices. This is a visceral workout for your body, fluttering your ears into realms of throat stretching, fizzy drinks, and intestinal tract roller coasters. Eat your gut out Foley! Hope you enjoy your happy meal.
Poet, Artist, Singing Dancer, Author (who choreographs, performs, curates, leads group and ensemble works, working in collaborative and solo contexts) Aisha Sasha John + Musician, Engineer, Composer, Performer, Explorer, Multi-instrumentalist (rooted and informed by the language of Tabla, accompanist, and melodic co-conspirator in collaborative and solo contexts on stage, studio, labs across the world) Gupreet Chana + Pianist, Performer (working in solo and chamber contexts, with an artistic practice central to collaboration) Stephanie Chua will take you on a dewy walk into the woods. Through breath and space, poetic, and cyclical movements, you will venture into the life of the deep sea, the deepest layer in the ocean. From the aquatic depths, you will be transported into dreamscapes, foggy trails, and thunder rumblings. Take in this sonic ear massage, swim in the drones and dip your toes into these melodic water-flowing ripples.
chik white improvises with jaw harps, noseflutes, voice and other noisemakers. He also creates field recordings of the lands and waters around his home in Mi'kma'ki, on the Eastern Shore of Nova Scotia.
Debashis Sinha is a sound artist, composer, performer and musician. He has made appearances nationally and internationally at ISEA, MUTEK Montreal, MUTEK Japan, the Banff Centre, Madrid Abierto, Guelph Jazz Festival and Haus der Kulturen der Welt. His sound art work is heavily influenced by his long career in theatrical sound design as an award winning sound designer and composer, creating audio for productions for organizations such as Soulpepper, the Stratford Festival and Necessary Angel. Currently, Sinha is exploring the possibilities of machine learning and artificial intelligence as a toolset and conceptual impetus for his story-based sound works.
Laura Swankey (she/her) is a Canadian composer, improviser and electronic artist dedicated to exploring the full capacity of her voice, both in solo contexts and in collaboration with others. As a settler, she is grateful to live and work in Tkaronto, on the traditional territories of the Mississaugas of the Credit First Nation, Anishinaabe, the Haudenosaunee and the Wendat First Nations. Her most recent solo release combines dry and processed voice to create soundscapes beneath simple, earnest melodies and stories. Swankey also creates and presents with Mike McCormick's Proxemics, Elisa Thorn's HUE, Jazz Bras Dot Com, Dr. Purgatory and Plastic Babies. She teaches at the University of Toronto and Humber College and is currently completing a master's in counselling psychology.
Aisha Sasha John is a choreographer, performer and writer interested in creating performances that are the occasion for real and multitudinous actions of love. Currently, she is the 2019-2022 Dancemakers' Resident Artist. Her first full-length solo debuted as the aisha of oz at the Whitney Museum in 2017 and was presented at MAI (Montreal, arts interculturels) and Toronto's SummerWorks Festival in 2018. John has choreographed, performed and curated as a member of the collective WIVES, presenting Feeled (OFFTA, 2016) and Action Movie (La Chapelle, 2017). She is author of the 2018 Griffin Poetry Prize-nominated collection, I have to live (McClelland & Stewart 2017), as well as THOU (Book*hug 2014) and the chapbook TO STAND AT THE PRECIPICE ALONE AND REPEAT WHAT IS WHISPERED (UDP 2021).
Gurpreet Chana is a Toronto based musician, engineer, composer, performer, and explorer. Rooted and informed by the language of the Tabla, his multi-instrumental musical practice seeks to engage melody and rhythm as a way of supporting inter + personal communion. This practice has been nourished through live musical exchange. Whether as a soloist, a rhythmic accompanist, or melodic co-conspirator, he is philosophically grounded in an egalitarian view of the creative process. This innate tendency invigorates him and has led to collaborations and creative experiences on stages, in studios, and in labs across the world further nurturing his spirit of continuous learning & sharing.
Stephanie Chua is an expressive and versatile Canadian pianist devoted to presenting and performing contemporary works through musical insight and innovative programming. She has been broadcast across Canada on CBC Radio 2 and in Europe on Rondo Classic FM and has performed in solo and chamber recitals across Canada, Europe and Asia. Recent highlights include being a featured performer in Soundstreams' sold-out season opener Six Pianos at Koerner Hall (Toronto), solo recitals at SOUL Live Music Project in Ho Chi Minh City (Vietnam) in partnership with Saigon Classical, New Music Edmonton, and Music Toronto's Discovery Series; along with performances at Shanghai New Music Festival, Impuls Contemporary Music Festival (Graz, Austria), and Sound Symposium (St.John's, NFLD).
Video/Photo contributions from: chik white, Debashis Sinha, Laura Swankey, Aisha Sasha John, Gurpreet Chana, Stephanie Chua
Audio Engineer: John D. S. Adams
Video Editor: Evan Shaw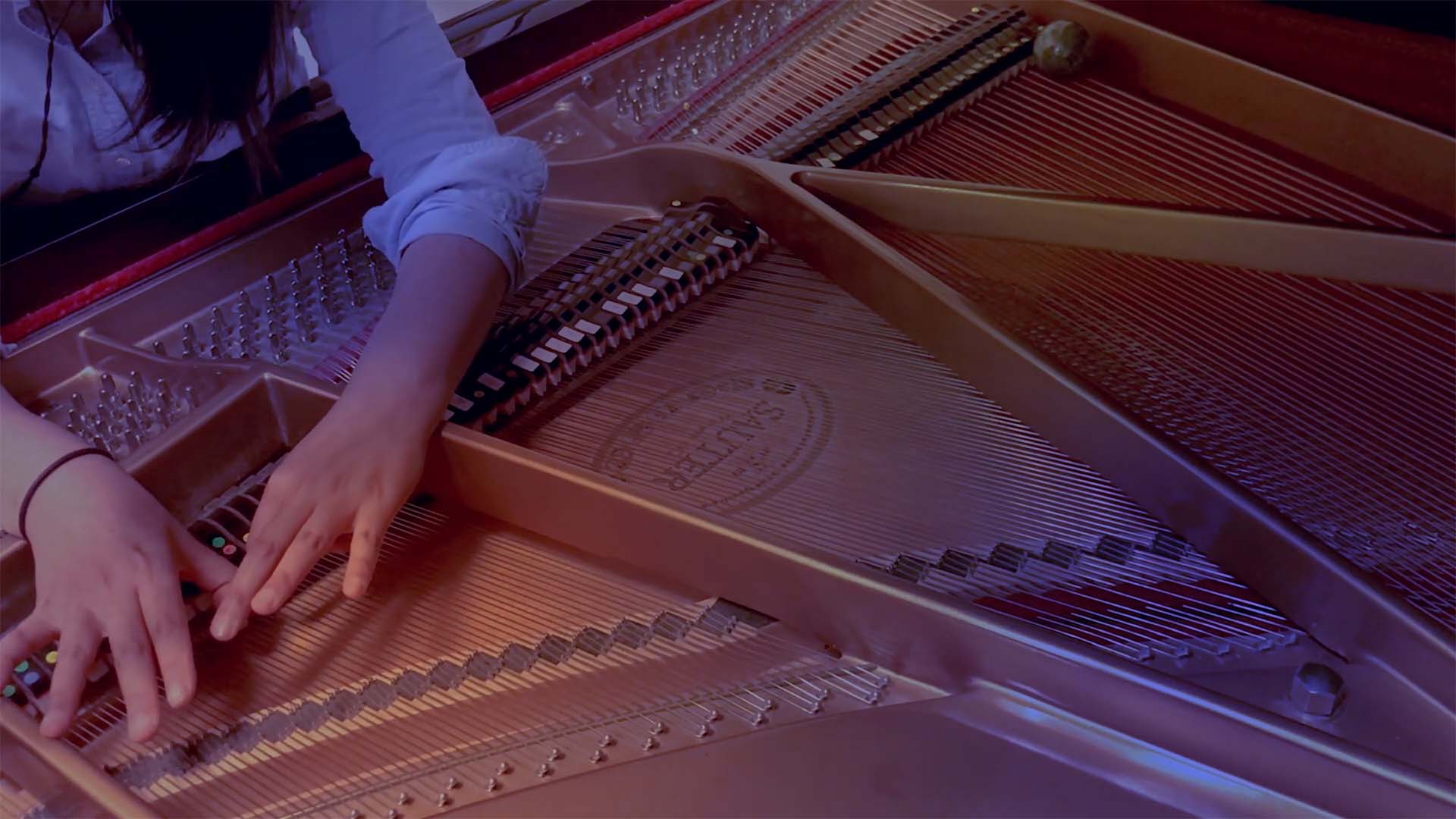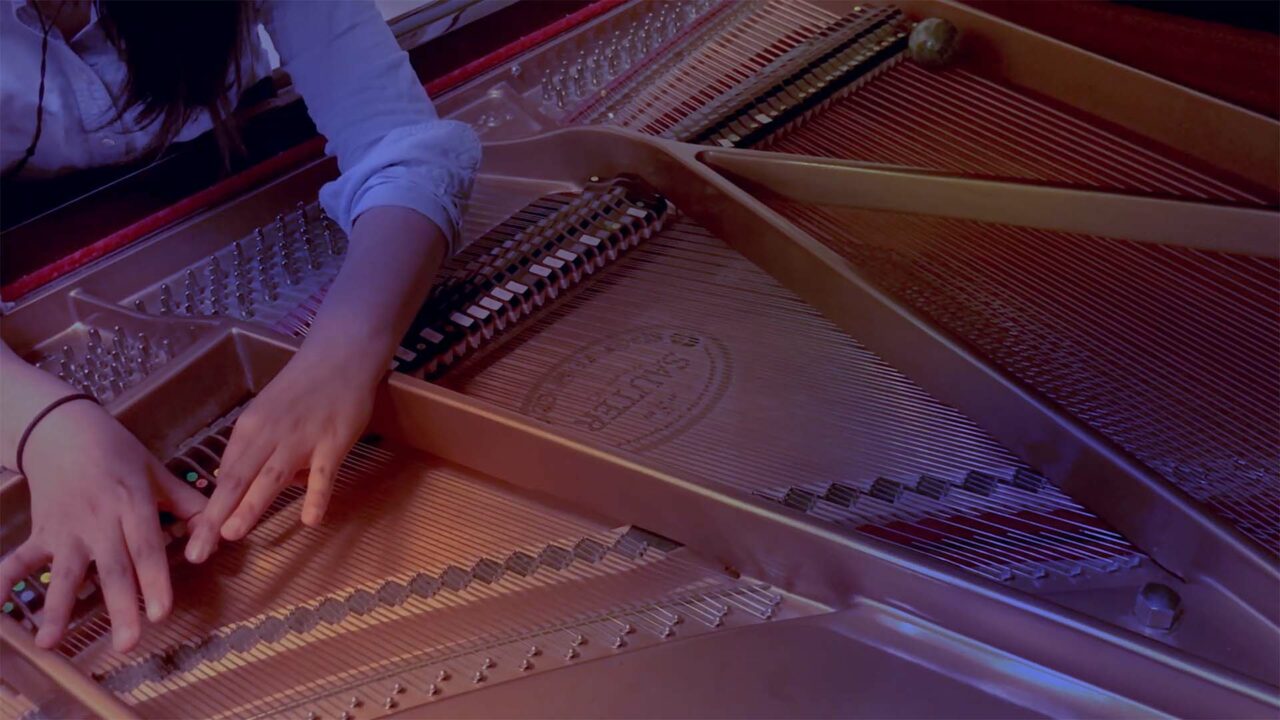 Episode 4: October 21 — November 18
Multi-disciplinary Artist (working in animation, film, video, live performance, digital, analog methods, between generative art and video) Elysha Poirier + Member of the international group coined "renaissance" musicians, clarinetist, composer, soloist, multi-instrument performer (including contrabass, bass, B-flat and E-flat clarinets), Contemporary and Improvising Music Coach Lori Freedman + Traditional non-traditionalist, and/or a non-traditional traditionalist, Pianist, Collaborator, Performer, Teacher, Mentor, Co-director of the SuddenlyLISTEN and faculty member of the Halifax Jazz Festival's Creative Music Workshop Tim Crofts will be taking your inner child-gremlin-selves on a houseplant-rainforest-mythical journey, if you're ready!
A feast for the senses, we hear a carefully curated ensemble of tiny fairies dancing on the piano like a stage, angelic-monstrous deep breaths, an ever-expanding hot air balloon filled with fire, and a fantastical eye exam conducted by a magical optometrist wizard. The morphings of negative becoming positive spaces, dizzying plant-life becoming the inside of eye-lids and licking tongues, we experience a fun house of detuned banjo, waterphone, multi-phonics and pinball machine musics all at once, expertly melting into one another. We wish chemistry class could be like this.
Sound artist, Noisemaker, Studio Musician, Composer (working in film, television, sound design, composition in theatre, dance, installations, live performances, using electronics, percussion, and especially the vielle à roue ) Ben Grossman + Cellist, Composer, Singer, Collaborator (working with electronic musicians, dancers, visual artists and songwriting projects, synthesizing classical training with improvisation, minimalism, field recordings and pop music) Emily Kennedy + Pianist, Keyboardist, Sound Designer, Composer, Producer, Collaborator (creator of electrifying soundscapes working on extensive range of genres including traditional and avant-garde jazz, contemporary classical, musique concrète, ambient techno, synthwave, and pop) Yunjin Claire Lee will be diving deep into video game and dreamscape dimensions. If you imagine that you are a cat (not pretending to be a cat, but that you are a cat), then you are all set for this adventure at the night market. We hear dripping pipes, reverse traffic from afar, the happenings of a watchmaker's garage, warped radio stations, under twinkling lights and bonus points and extra lives earned (in your cat video game). From time to time, you'll be chasing a mouse or leaping for a fly. Ultimately, you will have an adventurous night out and curl up in your favourite basket, after breaking into a wicker store, and dream of floating in beds upon beds of fluffy clouds. Puurrrrrrrr…meow.
Elysha Poirier is a multidisciplinary artist working with animation, film and video for live performance. Working with digital and analog methods, she creates playful conversations between generative art and video. Poirier translates audio into real-time graphics, transporting the viewer to an imaginative world where boundaries are inverted, rearranged, and transposed. From these sources, she creates complex worlds and introspective terrains that are inherently emotional, like the peaks and valleys of our internal landscapes. Poirier has realized a wide range of installations and engaged in performances for dance, experimental music, live cinema and theatre.
Lori Freedman is a composer and clarinetist known for her provocative and creative performances. Her artistic practice spans the gamut of activities in contemporary and improvised music. Freedman has written music for artists including the ArrayMusic Ensemble (Toronto), the Queen Mab Trio (Canada/Netherlands), the Theaturtle (Taiwan) and Magpie Dance (Germany). She has collaborated with artists such as Joëlle Léandre, Richard Barrett, Andrea Parkins, Steve Lacy, Frances-Marie Uitti, Helmut Lachenman, Axel Dörner and Mauricio Kagel. Freedman's solo works have been presented in Europe, Australia, UK and the USA and on major platforms such as the Huddersfield Festival (UK), the International Society for Contemporary Music, the Gaudeamus Festival (Netherlands), Redcat Theater, Roulette and The Stone (USA).
Tim Crofts was born and raised in Mi ' kma ' ki, the unceded ancestral home of the Mi ' kmaq. A first generation Canadian of British and Indian descent, the Halifax improviser is a self-described traditional non-traditionalist. Exploring the full sonic capabilities of the acoustic piano through extended techniques and a wide range of piano preparations, he is able to coax a variety of colours and extreme dynamic contrast. Crofts has performed in numerous settings and collaborated with organizations including suddenlyLISTEN, Upstream and the Creative Music Workshop and is also committed to teaching and mentorship in creative music.
Ben Grossman is a musician and sound artist, improviser, composer, and noisemaker. He works across fields, having featured on over 100 CDs and contributed composition writing and sound design for film and television, theatre, dance and installations. His live performances span a variety of genres from early medieval music to experimental and feature electronics, percussion and the vielle à roue (hurdy gurdy)—a contemporary electro-acoustic string instrument with roots in the European middle ages. Through extended techniques and electronic processing, Grossman seeks to use it as a physical interface for sound creation, spontaneous composition and the exploration of acoustics and form.
Emily Kennedy is a cellist based in Fredericton, New Brunswick. Her practice aims to synthesize her classical training with her interests in improvisation, minimalism, field recordings, and pop music. In her work, she explores themes of translation, repetition, self reflection and time. Kennedy has participated in Banff's Concert in the 21st Century residency, the Britten-Pears: CAPPA program (Aldeburgh, UK), Montreal Contemporary Music Lab, RE:FLUX Festival (Moncton, NB) and EVERYSEEKER & suddenlyLISTEN (Halifax, NS). She frequently performs with the Elm City String Quartet and writes and sings for the duo Pallmer. Kennedy is a graduate of the performance program at the University of Ottawa and Wilfrid Laurier University.
Yunjin Claire Lee is a Korean Canadian pianist, keyboardist, sound designer, composer and producer. She has worked in a range of genres including traditional and avant-garde jazz, contemporary classical, musique concrète, ambient techno, synthwave and pop. Her debut album Voluntary Response (2020) garnered her an international fanbase and her latest single, the ambient techno track Underwater Arcade, has been featured on radio stations across the country. A recipient of the Explore and Create grant from the Canada Arts Council, Yunjin studied with world-renowned musicians Jason Lindner and Matt Mitchell. Yunjin is currently recording and producing a new synth-pop project TV DREAMS with Yoni Newman and Chris Sonier, debuting in winter 2021.
Video/Photo contributions from: Elysha Poirier, Lori Freedman, Ben Grossman, Emily Kennedy, Yunjin Claire Lee
Audio Engineer: John D. S. Adams
Video Editor: Evan Shaw, Elysha Poirier (set one, videography, animation)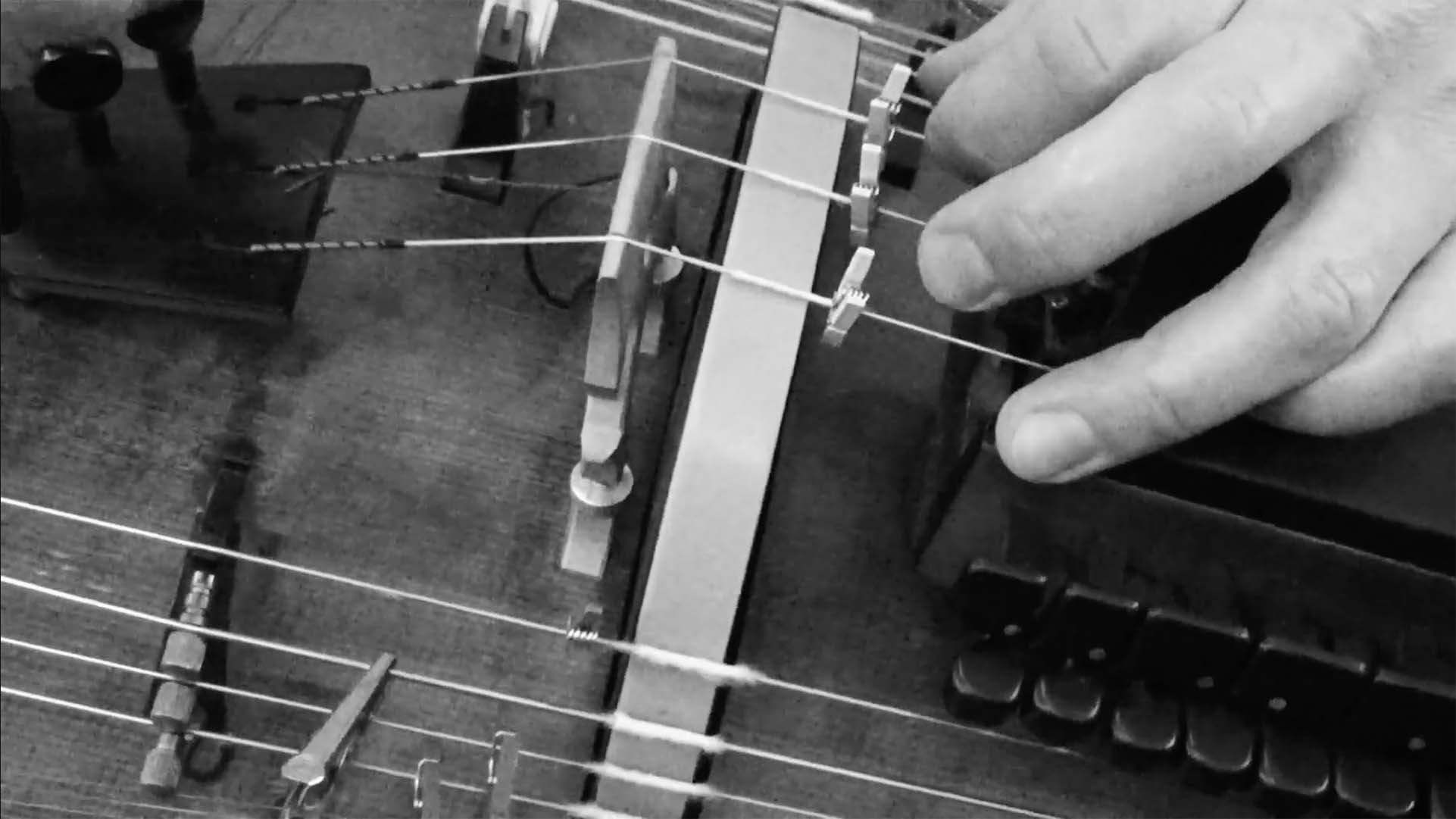 Episode 3: Sept 16 — Oct 21, 2021
Carlie Howell – Upright Bass
Isaiah Ceccarelli – Drums, Percussion
Parmela Attariwala – Violin, Viola
Multi-instrumentalist, Composer, Media Artist, Inspired Poet, Educator, Carlie Howell + Drummer, Composer, Percussionist, Occasional Singer, Isaiah Ceccarelli + Violinist, Performer, Academic, Music Educator, Comproviser, Equity Advocate, Ethnomusicologist, Parmela Attariwala together bring light to the in-between. This collaboration reminds us of experiencing change in a place through movement and stillness. The group's collective sound sits in a special space in an ever-changing landscape between the spectrum of solid and liquid, between waves and particles, heavy and light, large reaching gestures and small intimate tactility. We hear sounds of deep walking steps, stretches of sticky dough and rock formations. Listening to them feels as if you are diving deep into a book of adventures, where the more chapters you read, the explorations can only get deeper over time.
Danielle Jakubiak – Field recordings, Flute, Metal Objects and Voice manipulated through Ableton Live
Michelle Lafferty – Voice
Viviane Houle – Voice, Layered Voice, Electronics
Musician, Music and Creative Arts Therapist, Listener, Ethnomusicologist Danielle Jakubiak + Mezzo Soprano, Indigenous Jewelry Creator and Designer, Master in Literature and Performance Michelle Lafferty + Vocalist, Songwriter, Graphic Scores Composer, Teacher, Therapist Viviane Houle brew a fiery stew of thundering electricity, the moment before the big bang. Power(house)ing through a matrix of outer spaces beyond the earth's crust to resonant worlds of inner mouths resembling caves and tunnels that never end, the group embodies a collision of machine+human, birthing glitching babies that are ready to burst in rage. We hear a collective cry, a bedtime chorus, singing deep songs with the urgency to reach out to children from afar (through space/time). This sounds like a call for us to break out of our inner cells and proudly rage against the
Carlie Howell is a multi-instrumentalist, composer and media artist. An inspired poet with a diverse musical vocabulary, she performs her original songs with her country band Carlie Howell and The DeHarms, the Brazilian-Canadian trio Laranjeiras, and solo under the moniker Rose Quartz. Carlie has composed, arranged and created videos for Baque De Bamba, Os Tropies, The Afiara String Quartet and the Continuum Contemporary Music Ensemble. As a bassist, she performs with Culture Reject, The Queer SongBook Orchestra, and queer icon synth-pioneer Beverly Glenn-Copeland. Carlie has an active studio practice, and facilitates in schools and community organizations. On stage, in the classroom, and in life, she seeks to create physical and emotionally safe spaces where all can learn with ease and thrive creatively. Carlie lives in Iris, PEI (Epekwitk) and enjoys gardening, birdwatching, and walking in the woods with her partner Tanya and their cat Chicken.
Isaiah Ceccarelli is a drummer, composer, and improviser. He composes for musicians and ensembles such as Architek Percussion, Sarah Albu, Mira Benjamin, the Bozzini Quartet, Katelyn Clark, the GGRIL, the London Contemporary Orchestra Soloists, the Suoni per il Popolo festival (Stretch Wood), Ensemble SuperMusique, TAK, and Voces Boreales. He has recorded albums for Ambiances Magnétiques (Montréal), Drip Audio (Vancouver), and Another Timbre (United Kingdom). As a drummer, he has performed and recorded in countless jazz and improvised music settings since the late 1990s. He is the composer, drummer, and lyricist for House of Gold, his quartet with Katelyn Clark, Eugénie Jobin, and Frédérique Roy. / Isaiah Ceccarelli est batteur, compositeur et improvisateur. Il écrit des œuvres pour des musiciens et des ensembles tels Architek Percussion, Sarah Albu, Mira Benjamin, le Quatuor Bozzini, Katelyn Clark, Elinor Frey, le GGRIL, les solistes du London Contemporary Orchestra, le festival Suoni per il Popolo (Stretch Wood), l'Ensemble SuperMusique, TAK et Voces Boreales. Isaiah a enregistré des albums pour Ambiances Magnétiques (Montréal), Drip Audio (Vancouver) et Another Timbre (Royaume-Uni). Comme batteur, il participe depuis la fin des années 1990 à d'innombrables concerts et enregistrements de jazz et de musique improvisée. Il est compositeur, batteur et parolier pour House of Gold, son quartette avec Katelyn Clark, Eugénie Jobin et Frédérique Roy.
Parmela Attariwala is a violinist, composer and ethnomusicologist born and raised in Calgary near Tsuu T'ina territory. Based in Vancouver, she is an active ensemble performer and conducts research focused on cultural equity and pedagogy. A dedicated music educator, Attariwala has taught violin and viola for over thirty years at institutions such as York University and Regent Park School of Music. She recently fulfilled a series of commissions that offer musical reflections on works by visual artists Peter Morin, Nep Sidhu and Jeffrey Gibson, and is creating a score for bharata-natyam dancer Sujit Vaidya. In 2021, she co-composed Namwayut for the Calgary Opera and is currently working on projects with Early Music Vancouver, Hill Strategies and the Azrieli Foundation and the Canadian Association for the Performing Arts. Attariwala holds a Masters degree in Ethnomusicology from the School of Oriental and African Studies in London, UK and a Ph.D. from the University of Toronto.
Danielle Jakubiak's work as a musician and therapist is about capturing the essence of what it means to truly listen — to the world, and to each other. It is influenced by the world of ethnomusicology and systems theory, which both serve to inform her on universality and intersubjectivity, and how her own self and the way she listens can fit in with that. Danielle's current work has been fixated on field recording, and translating that into something compositional, intentional, and entirely her own. She does this by using various processing techniques, including looping, distorting, stretching, slowing, shifting pitch, and more. Each procedure means something to her personally about her subjective understanding of the world. This processing is, in essence, a way for her to show to the listener how her own listening frames the world and context. This effort to keep on listening to the self is the thing that carries her.
Michelle Lafferty is a mezzo-soprano and First Nations indigenous woman from the Northwest Territories. Lafferty has performed numerous roles throughout her career, including Mrs. Peachum in The Beggers Opera, Katisha in The Mikado, La Zia Principessa in Suor Angelica and Eileen in the Ecstasy of Rita Joe by Victor Davis through Opera in Concert in Toronto's St. Lawrence Centre for the Arts. In 2019, she participated to The Banff Centre for the Performing Arts program for Indigenous Classical Musicians Gathering and a Call to Witness performance. Most recently, she was part of a team of musicians and composers with Calgary Opera that curated the Namwayut (2021), an opera about indigenous resilience. She is a recipient of the Dora Award for best ensemble in the Opera category for the Soundstreams production of Two Odysseys Pimooteewin/Gállábártnit. Lafferty graduated in 2019 from The University of Western Ontario with her Master's in Literature and Performance.
Viviane Houle is a vocalist, improviser, songwriter, composer, teacher and therapist. She has performed in opera, folk, new music and the world of improvised music. Houle has been a featured soloist with various orchestras and ensembles, including the Vancouver Opera Orchestra, the Vancouver Symphony, as well as improvising orchestras and ensembles such the NOW Orchestra, Eye of Newt Ensemble, and the Berlin Improvisers Orchestra. She has worked with some of the brightest figures in contemporary and improvised music, including Louis Andriessen, Didier Petit, Sissel Vera Petersen, Phil Minton, Paul Plimley, Peggy Lee, Joshua Zubot, James Meger and Torsten Müller. Her current graphic score project, First Words was performed with the NOW Orchestra in Vancouver in 2018 and again in Montreal in 2019 with Ensemble SuperMusique. Her critically acclaimed recording, Treize, a collection of improvised duets produced by Jesse Zubot, was released on the Drip Audio label. Houle is based in Roberts Creek on the Sunshine Coast.
Episode 2: August 19 — September 20
Guitarist, Poet, Activist Arthur Bull + Percussionist, Composer, Crafter, Gardener Germaine Liu + Clarinetist, Conductor, Cultural Mediator, Community Arts Facilitator, Teaching Artist Louise Campbell emanate a joyful exchange in their collaboration. Their sounds showcase a collective desire to weave in and out of one another's spaces in playful ways, but also to play a little hide-and-seek of masking and extending sonic worlds as well as sprinkles of little popcorn surprises from time to time. This collaboration feels like a warm hug, which may be something we all need right now.
Flutist, Vocalizer, Professor, Educator, Scholar Ellen Waterman + Zheng Artist, Director, Professor, Educator, Ph.D Ethnomusicologist Mei Han + Multi-Instrumentalist, Musician, Producer, Composer, Sound Artist Mira Martin-Gray Is an explosion of power! Their collision of sonic worlds, spaces and aesthetics bring in a kaleidoscope of twists and turns to keep you on your toes! We love the push and pull that challenges our notions of sound, tugging at our heart (and ear) strings into new listening heights!
Arthur Bull has been active on the improvised music scene in Canada since the mid-1970s, during the early days of the Music Gallery in Toronto. In 1980's he was a member of the Bill Smith Ensemble, participating in numerous multimedia collaborations, and toured with Smith in the music/performance duo Duck Soup. After moving to Nova Scotia in the early 1990's, he primarily worked with fellow guitarist Daniel Heïkalo, touring, recording and appearing in major festivals. He is currently a member of Monicker, a trio with trombonist Scott Thomson and drummer Roger Turner. Over the years, Arthur Bull has collaborated with many other leading Canadian and international improvisers, and has appeared on more than 25 CDs in solo, duo and group settings. He has toured extensively, including tours of Europe, Mideast, Australia/ NZ and Mexico. Arthur is also a long-time blues musician, and has performed both as a solo act, and in the groups Les Surruralist(e)s (with Éric Normand) and the Spokes (with Bob Vespaziani). Arthur Bull is a published poet, with five poetry books to his name, and works as an activist for small-scale fisheries, locally and internationally. He lives on Digby Neck in Nova Scotia, Canada.
Germaine Liu (b. 1983, Hong Kong) is a composer, scenario-maker, percussionist based in Tkaronto. Liu is interested in exploring and sharing things she finds joyful in collaborative settings, with hopes that participants are open and willing to participate. She loves tactile, movement, sonic and physical explorations of found objects and percussion. Some scenarios she composed include Still Life – a 45-minute sounding installation for found objects, Puzzle Piece for prepared violin, Water Music – pieces for water and found objects, CeramiX – for ceramic creations by Chiho Tokita, See, and Draw exploring live-interactive notation with open instrumentation ensemble, Quarantine Playground, co-composed with Joe Understory | Show 2 Details for MOCA Sorbara using Zoom Video Communications Software as the score and UnDrum-set Solo for Duo with collaborators – Susanna Hood, Bea Labikova, Stacy Lee, Elysha Poirier, and Mark Zurawinski. In addition to her interest in sounds/movement/touch, she also makes jewelry as handmade by germaine with the intention of using recycled materials as a way of crafting them in a new light. She is also part of the Willow Gardens Collective with friends, where she is happily learning how to grow, share food, care for and love the land.
Louise Campbell is a Montreal-based musician whose professional hats range from conductor to cultural mediator, community arts facilitator to Teaching Artist. As a composer, performer and improviser, Louise seeks to interrogate and renew the ways in which we make music by creating new works with everyone, regardless of age, ability, level of prior experience, or training. Her specializations include improvisation and creation with untrained (aka 'amateur') musicians, improvised conducting, cross-disciplinary creation, commissioned works, and public engagement. She has toured as a performer, guest artist, and lecturer of improvised and composed musics across Canada, the US, France, Germany, and Brazil, and most recently in zoom rooms around the world. She is the project lead for the Canadian New Music Network's Participatory Creative Music Hub.
Ellen Waterman's distinctive musical practice blends flute and vocalization. She has performed at national and international festivals and venues including Open Ears Festival of Music and Sound, Guelph Jazz Festival, Suoni Per Il Popolo, and the Onassis Stegi in Athens. Ellen has participated in artist residencies including the Sound Travels Festival (Toronto), the Chicago Creative Music Workshop (Chicago Jazz Festival), and Koumaria (Sellasia, Greece). Her current projects include the improvisation duo Pama with Michael Waterman (theremin and invented instruments). Ellen holds the Helmut Kallmann Chair for Music in Canada at Carleton University.
Mei Han (Ph. D.) is one of the world's premiere zheng artists. Han studied with Gao Zicheng and Zhang Yao, two zheng masters, and took the top zheng performance position at the prestigious Beijing Zhan You Ensemble at the age of 20. Moving onto international stages, she has been exploring new directions for solo zheng and unique combinations of zheng with other instruments in a contemporary experimental aesthetic. She has performed with leading artists around the world in a multitude of musical genres from symphonic, chamber and New Music; Understory | Show 2 Details for MOCA to traditional and World music; and from Creative Improvisation to electronic. Han's career spans Asia, Africa, Australia, Europe, and North America with performing in many prestigious venues. She has recorded eight albums, three of which received nominations for the Canadian Juno Award and that of the Songlines (England). She is the director of the Center for Chinese Music and Culture at Middle Tennessee State University and Associate Professor at the School of Music.
Mira Martin-Gray is a musician, improviser, producer, and reluctant composer / sound artist / whatever from Toronto. A multi-instrumentalist, injury and chronic illness led her to find a way to make music accessibly. From an improvising practice involving feedback systems to electroacoustic recordings, experimental dance records and indie pop songs, her work has appeared on multiple labels internationally.
Video contributions from: Arthur Bull, Germaine Liu, Louise Campbell, Ellen Waterman, Michael Waterman, Mei Han, Mira Martin-Gray
Audio Engineer: Mark Zurawinski
Video Editor: Evan Shaw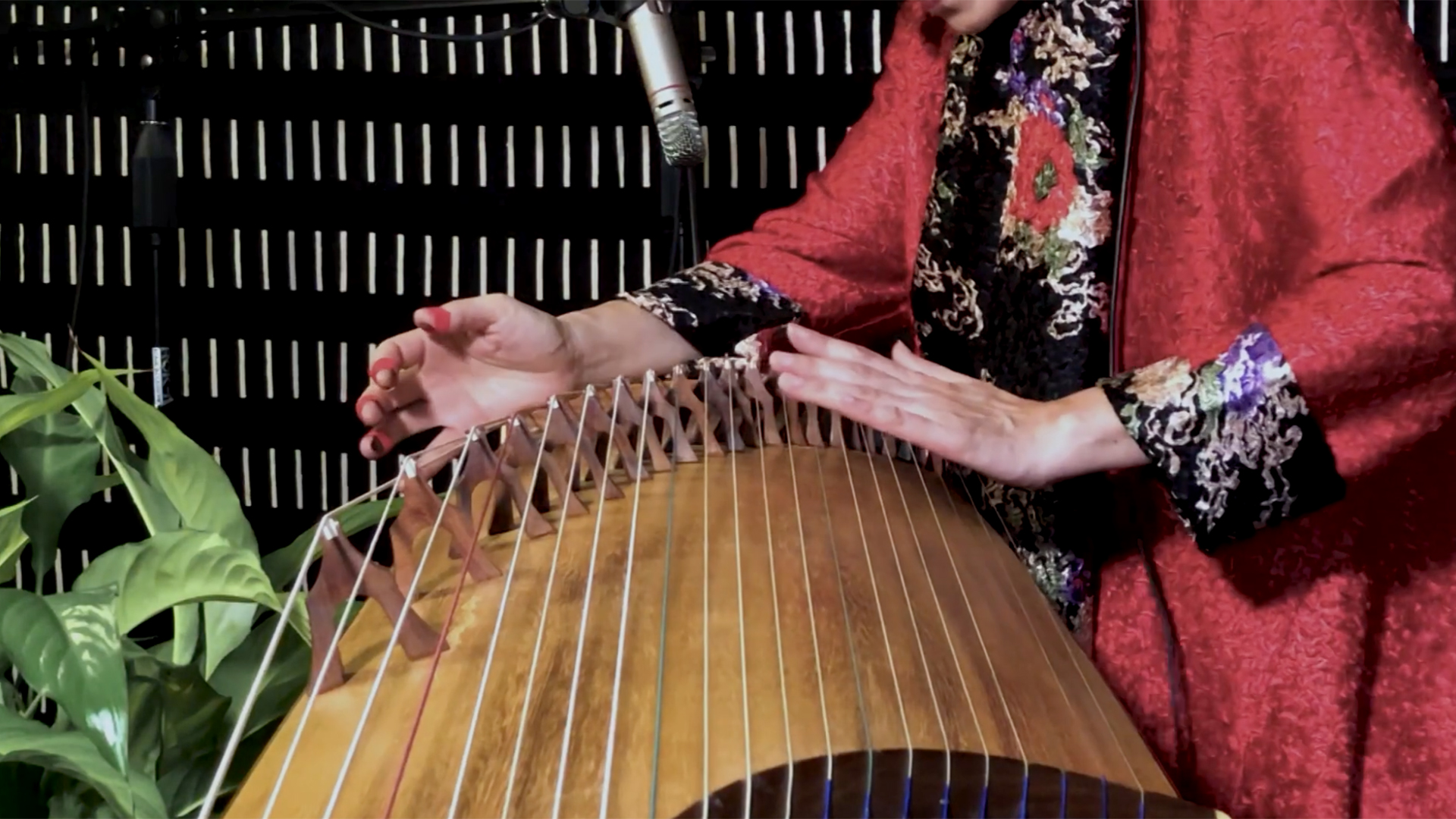 Episode 1: July 15 — August 18
This episode was presented in collaboration with the Canadian Music Centre, as part of their Multilocation festival.
Set 1: Cheldon Patterson (ON, SlowPitchSound; turntables), Lan Tung (BC, erhu) and Gabriel Dharmoo (QC, voice)

Set 2: Bianca Palmer (NS, percussion), Nilan Perera (ON, electric guitar), Randy Raine-Reusch (BC, guzheng)