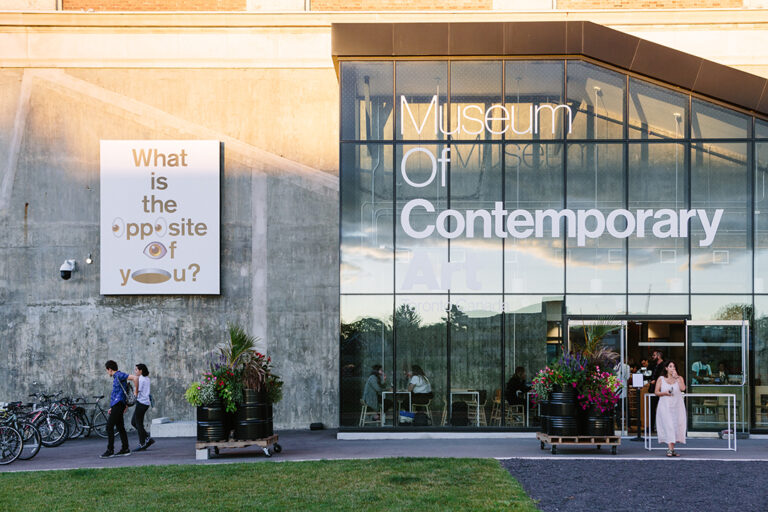 TORONTO, July 6, 2021 — Today, Kathleen Bartels, Executive Director and CEO of the Museum of Contemporary Art (MOCA) Toronto announced that the Museum's two-year $208,000 Grow grant from the Ontario Trillium Foundation (OTF) received in 2020 has enabled the expansion of MOCA's Learning and School Programmes in 2021.
"This investment by the Ontario Trillium Foundation in MOCA is intended to augment the Museum's educational outreach with programming centering on contemporary art," said Marit Stiles, MPP for Davenport. "There are many who will benefit from these expanded educational offerings at MOCA to ensure the Museum remains accessible for all."
"With the generous support of the Ontario Trillium Foundation Grow grant, the hiring of Charity Chan, MOCA's new Head of Public Programmes and Learning, and a robust schedule of exhibitions in the fall and winter, we are excited to forge new paths connecting art, artists, educators, and visitors and expanding MOCA's offerings to embrace new ways to experience and share contemporary art. MOCA is poised to provide a critical new hub for visual arts-based learning to educators and students alike," said Bartels.
Ontario Trillium Foundation Grow Grant
Through group visits, exhibition tours, hands-on art-making programmes, family-friendly projects, and educator resources, MOCA creates enriching experiences for students and visitors. OTF's grant allows MOCA to expand its learning programme, increasing access to arts education, offering employment to teaching artists and arts educators, and creating mentorship opportunities for the next generation of museum and teaching professionals. 
OTF's grant will help engage more people in MOCA's Learning and Schools Programmes when in-person visits can resume. MOCA's free studio activities aim to involve more people living in South Parkdale, Weston-Pellam Park, Keelesdale-Eglinton West, Rockcliffe-Smythe, and Bloor Street West neighborhoods. This project will also provide work for artist-facilitators and mentor the next generation of arts educators. 
Outreach is underway to teachers, schools, and community leaders to provide virtual arts experiences, activities, and tours while lockdown restrictions remain in place. An educator-advisory will help steer MOCA's offerings to ensure they are accessible and impactful as schools return to a hybrid of in-class teaching in fall 2021. From September, MOCA will produce and share digital art activities, creative conversations, and guided tours centered around the Greater Toronto Art 2021 exhibition and other projects, as well as in-person walks in the neighbourhood for ArtworxTO: Toronto's Year of Public Art 2021-2022. When in-person activities resume at the Museum, MOCA will also offer artist-facilitated drop-in studio activities every month on its free "TD Community Sunday." The Museum is also creating a learning-centric internship programme.
In 2021/22, MOCA will grow capacity and access to its hybrid digital and live programmes. It is expected that this initiative will have a significant impact on Toronto's youth communities, particularly those in underserved west-end neighbourhoods. 
Support for MOCA's Learning and Schools Programmes is also provided by: 
McLean Foundation, TD Bank Group, Scotiabank, Marlin Spring and Greybrook Realty Partners. Click here for further details.
About MOCA Toronto
MOCA Toronto is motivated by the principle that museums and their programmes are culturally and socially beneficial to the diversity of the communities they serve. MOCA supports and promotes forward-thinking artistic experimentation and provides a community space for enrichment, discourse, collaboration, and creativity. Working across all contemporary art forms, MOCA's programmes empower local artists and engage the Toronto art scene while contributing to the international art community and scholarship. MOCA is currently closed to the public in compliance with COVID-19 restrictions. Please check the MOCA website for updates on the reopening schedule as it becomes available. MOCA is a not-for-profit charitable organization. The evolution of the Museum is made possible through a unique alliance with Castlepoint Numa, public sector funders, private donors, members, sponsors, and a network of cross-sectoral partners.
About Ontario Trillium Foundation
The Ontario Trillium Foundation (OTF) is an agency of the Government of Ontario, and one of Canada's leading granting foundations. OTF awarded $115 million to 644 projects last year to build healthy and vibrant communities in Ontario.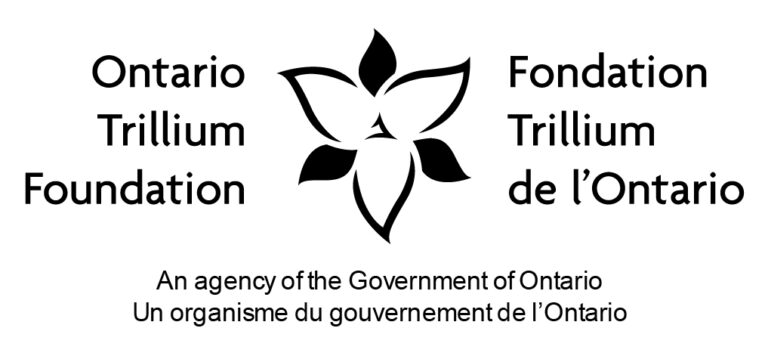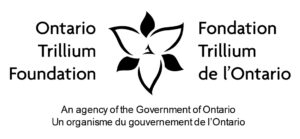 Media Contacts
For additional information, Libby Mark or Heather Meltzer at Bow Bridge Communications, LLC, Toronto: +1 647-544-8441, New York City, +1 347-460-5566; info@bow-bridge.com.
Image Caption
Photo by Gabriel Li.