A first-ever for both Hatecopy and MOCA available now in limited run through Rarible
TORONTO, March 22, 2022 – Today, The Museum of Contemporary Art Toronto (MOCA) announced its debut NFT release, in collaboration with Toronto-based artist, Maria Qamar, better known by many as Hatecopy. Twenty-five editions of Qamar's work, In Pyaar With a Superstar!, will be sold in the initial run, offered until May 8, 2022. Bringing together a number of firsts – Maria's first exhibition with MOCA and the first NFT for both – the partnership is a true celebration of support for burgeoning young artists in Toronto. The NFT image, currently featured at MOCA as a public artwork in a lightbox on the back of the building, is now available for digital purchase exclusively on the Rarible platform for 0.08 Ethereum.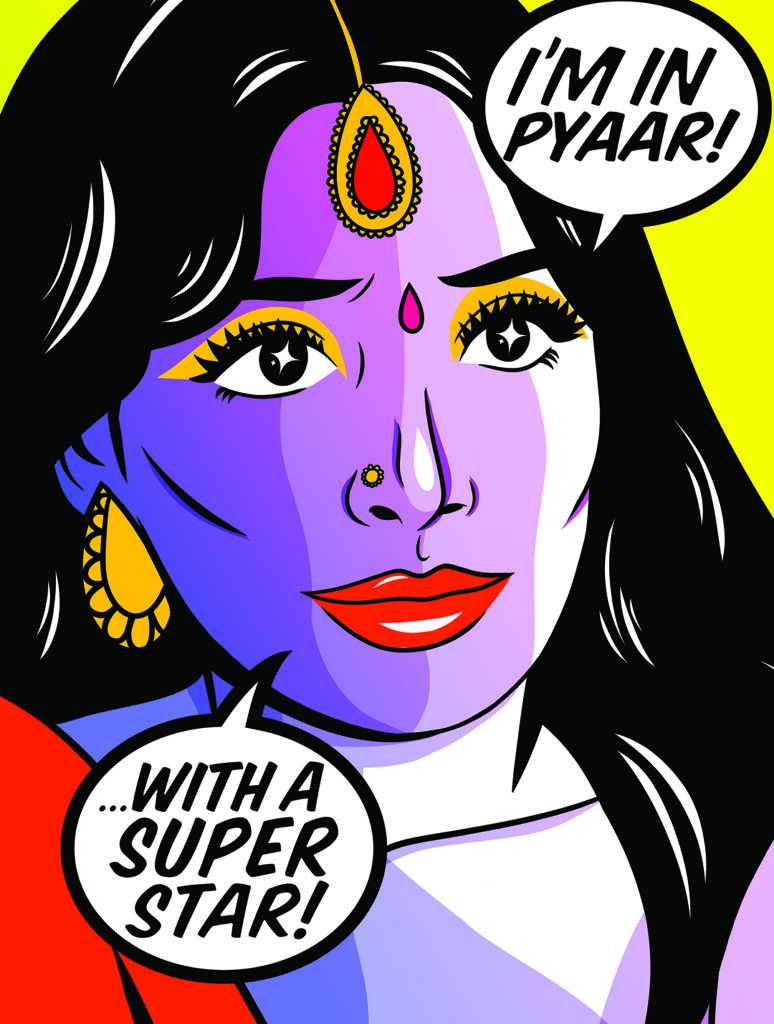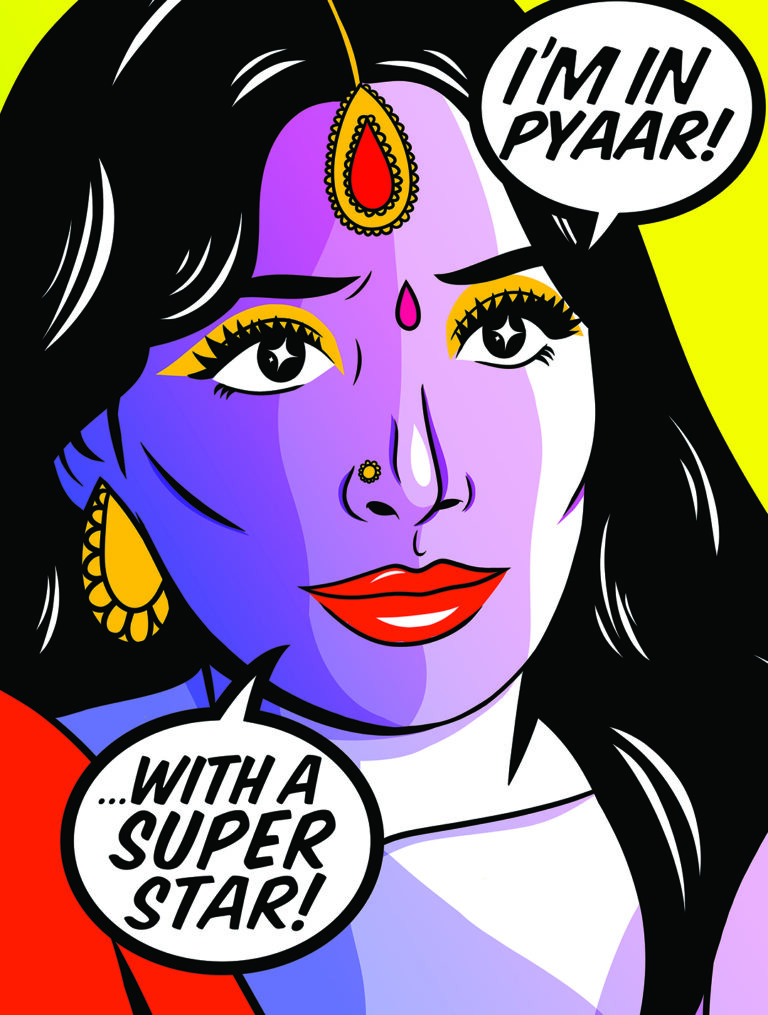 Maria Qamar, In Pyaar With a Superstar!, 2022, Digital Drawing. Courtesy of the artist.
"Maria's work is a testament to the vibrancy and diversity of the art community in Toronto, and the cultural fabric of the GTA," said Kathleen Bartels, Executive Director and CEO, MOCA. "Rooted in her experience as a South Asian living in Canada, her art inspires meaningful conversations about patriarchy, the role of women in Bollywood, and the trials and tribulations of 21st-century Desi life. We're thrilled to be partnering with her on this NFT and making her work even more accessible to art enthusiasts and emerging collectors."
The NFT partnership was formed as an extension of an existing collaboration between the artist and the Museum. Earlier this year Qamar was commissioned for a site-specific intervention, Dhamakedar, Superstar! — currently on view at MOCA in the Spring 2022 programme. Qamar's body of work includes a vinyl wallpaper, painting, and designed objects which speak to the Canadian South Asian diaspora, with female characters playing a major role.
"The show itself is a celebration," says Qamar. "It embodies a sense of lightness, a feeling of being carefree, and proposes a hungry pursuit of freedom that has become a sanctuary for many. From its inception, the work began circulating within the community in the digital space. It's an incredibly special moment in partnership with MOCA, that the show is now fully accessible to friends and family across the world."
The NFT of In Pyaar With a Superstar! Is available for purchase from now until May 8, throughout the duration of Qamar's exhibition at MOCA. The limited edition NFT can be accessed through the Rarible platform here.
The Museum of Contemporary Art Toronto (MOCA) presents rotating exhibitions that prioritize twenty-first-century artistic production, primarily through commissioning of new work. Artists, partnerships, experimentation, and reciprocal initiatives are at the centre of MOCA's mission as a locally rooted and internationally connected organization. Focused on core values promoting equity, inclusion, access, courage, and responsibility, MOCA fosters active participation and engagement to serve as a welcoming cultural hub in the hyper-diverse city of Toronto.