Phantom Blossom is a sound poem that utilizes both violin and singing bowls, created in response to Martin Boyce's sculptural work Future Blossom (For Yokeno Residence) (2022). Phantom Blossom references Phantom Tree (2005), which was the first of Boyce's works made in relation to a concrete tree created by artists Joël and Jan Martel in 1925 — the starting point for much of his work. 
As Boyce puts it, his concept relates to "pulling things from the past into the present and seeing how that kind of shift of time has affected those objects". Phantom Blossom manifests in the present as an ephemeral emanation of the original artwork, rather than as a retrospective.
The performance will be held within the exhibition space under Martin Boyce's Future Blossom (For Yokeno Residence) on Floor 2 at MOCA.
Phoebe Tsang: concept, violin
Tom Stiles: soundtrack, singing bowls
Phoebe Tsang is a Hong Kong-born Chinese, British, and Canadian violinist and writer. Her debut short fiction collection, Setting Fire to Water (Thistledown Press), was published in 2022. Tsang is the author of the poetry collection Contents of a Mermaid's Purse (Tightrope Books), and her original music, including the avant-garde album Button Music, can be found on Off-Record label (Belgium). She is currently working on Death of a Father, co-commissioned by Nightwood Theatre and Necessary Angel Theatre Co. Her libretti have been commissioned and premiered by the Toronto Symphony Orchestra, Canadian Sinfonietta, Continuum Contemporary Music, Tapestry Opera, and Hamilton Philharmonic. She holds a BSc in Architecture from the Bartlett School, University College London (UK).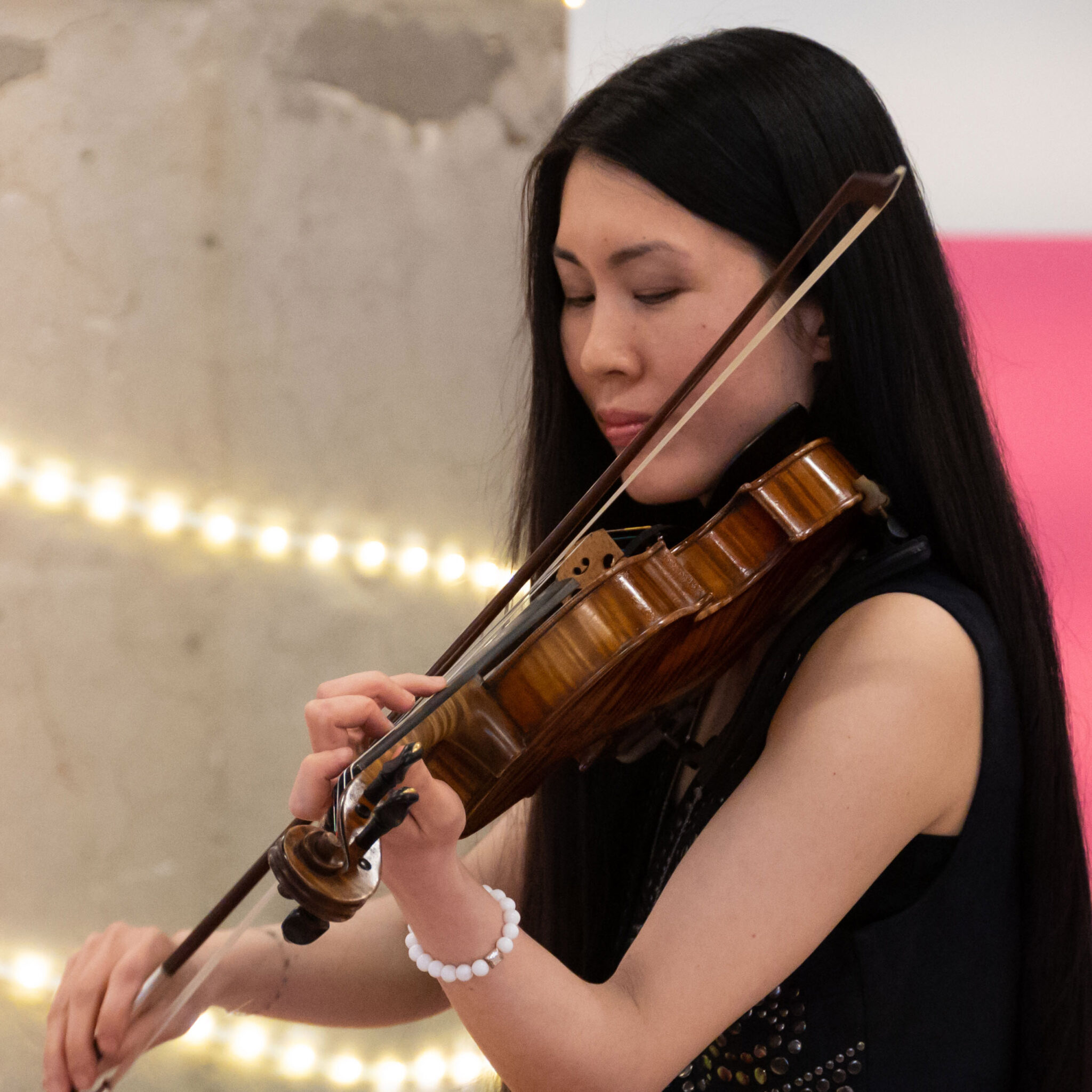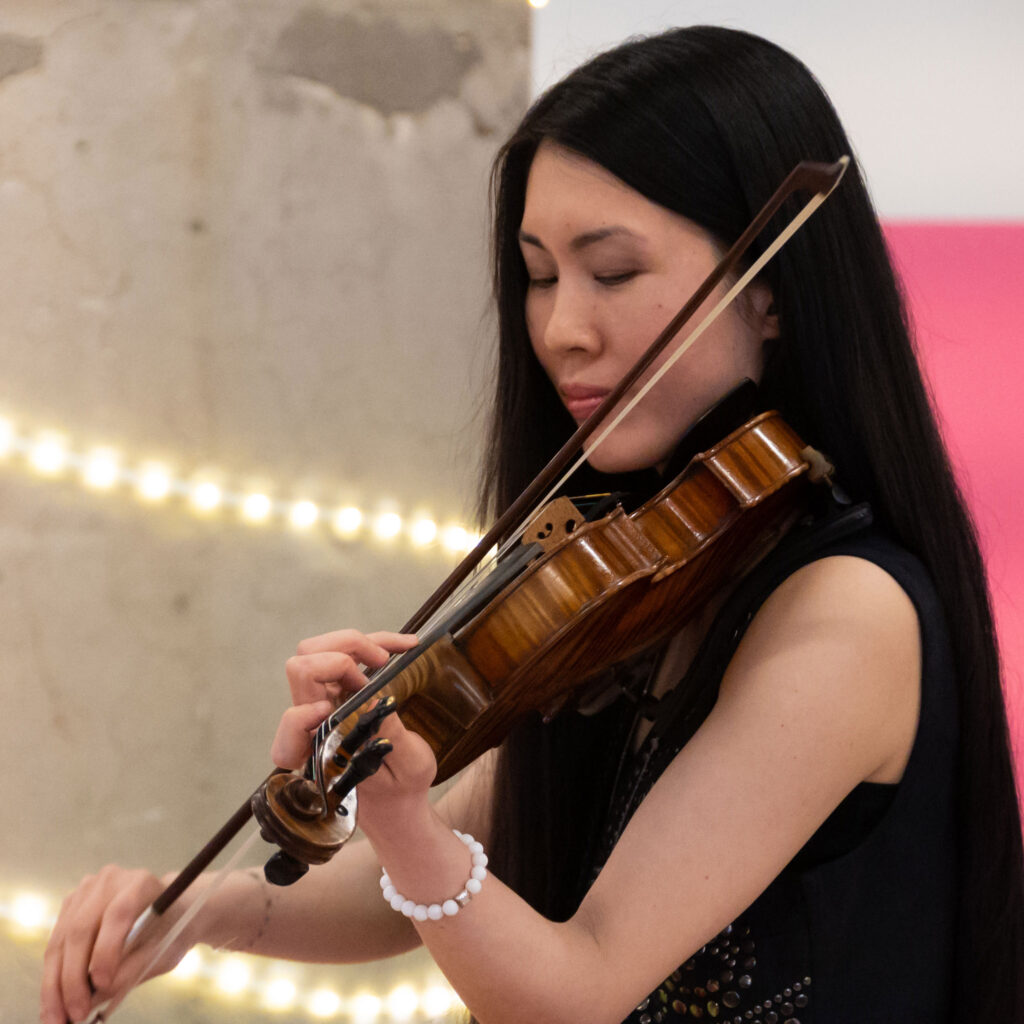 Tom Stiles is a recording engineer, sound designer and musician working on the North American West Coast in both studio and live performance settings. His live work often involves mixing for sound reinforcement and streaming audiences. Tom has mixed the soundtracks for six feature length documentaries and selected shorts. He also teaches workshops and tutorials online and in person in audio production and podcasting. Tom performs on harmonium, hand drums, percussion, and electric bass.