Join MOCA's Executive Director Kathleen Bartels and artist Michael Lin for a discussion that explores a decade of Lin's monumental painting installations. In 2010 Lin was commissioned by Bartels and her curatorial team to create a significant painting intervention that was installed on the exterior of the Vancouver Art Gallery. The project invited visitors to reconsider the building's history and neo-classical architecture in a new light, while acknowledging the city's diverse cultural traditions. Titled A Modest Veil, this was the first presentation of Lin's work in Canada.
Ten years later, in her new position at MOCA Toronto, Bartels invited Lin to create a painted series of floor and seating structures for the entrance floor of the Museum. Lin's work Archipelago (2020), incorporates motifs from Taiwanese, Indonesian, and Hawaiian-inspired textiles. Much like the work in Vancouver, Lin engaged local artists to help create his vision. An open call process employed eleven artists in the painting of Archipelago. These emerging artists also received mentorship from Lin, his studio, local project manager Vanessa Maltese and the team at MOCA.
When the Museum reopens, Archipelago will offer a meditation on realities that emerged in 2020 via its reference to a chain of separate, but related, islands. Bartels and Lin will discuss how his large-scale paintings invite visitors to position themselves within an artwork, his inspiration for their colours and patterns, and how his work continues to function as a meeting space despite the current challenges we are facing under COVID-19 gathering restrictions.
Michael Lin's (b. 1964, Taiwan) work has been exhibited internationally in major institutions and international Biennials around the world, including the Museum of Contemporary Art, Tokyo; UCCA, Beijing; Vancouver Art Gallery; Lyon Biennial; Singapore Biennial and Towada Art Center, Japan.
---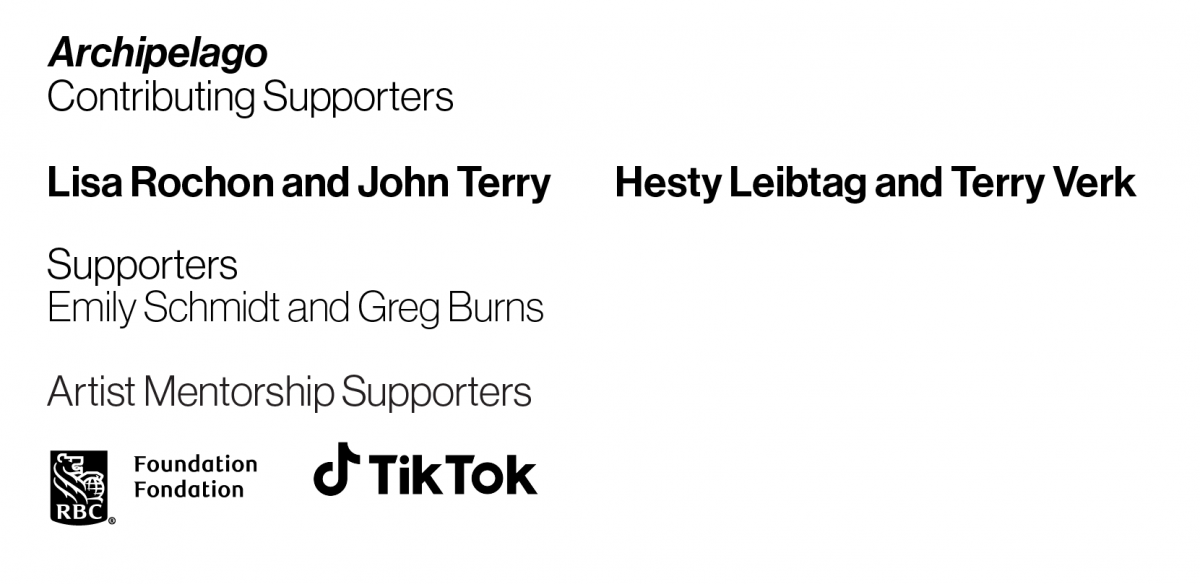 Michael Lin, Archipelago, 2020. Installation view. Photo credit: Tom Arban Photography Inc.