As part of The Listening Biennial at MOCA, enjoy two live pop-up music performances for free on Friday, July 14 and Friday, July 21 at 7 pm from participating Biennial artists, Olivia Shortt and Germaine Liu. 
On July 14, Shortt will perform a solo saxophone piece including voice improvisation and loop pedals that will make for a soothing composition that keys into one's stream of consciousness. 
Then on July 21, a drum performance by Liu will explore percussion and synth with a loop pedal, playing with notions of amplification and repetition.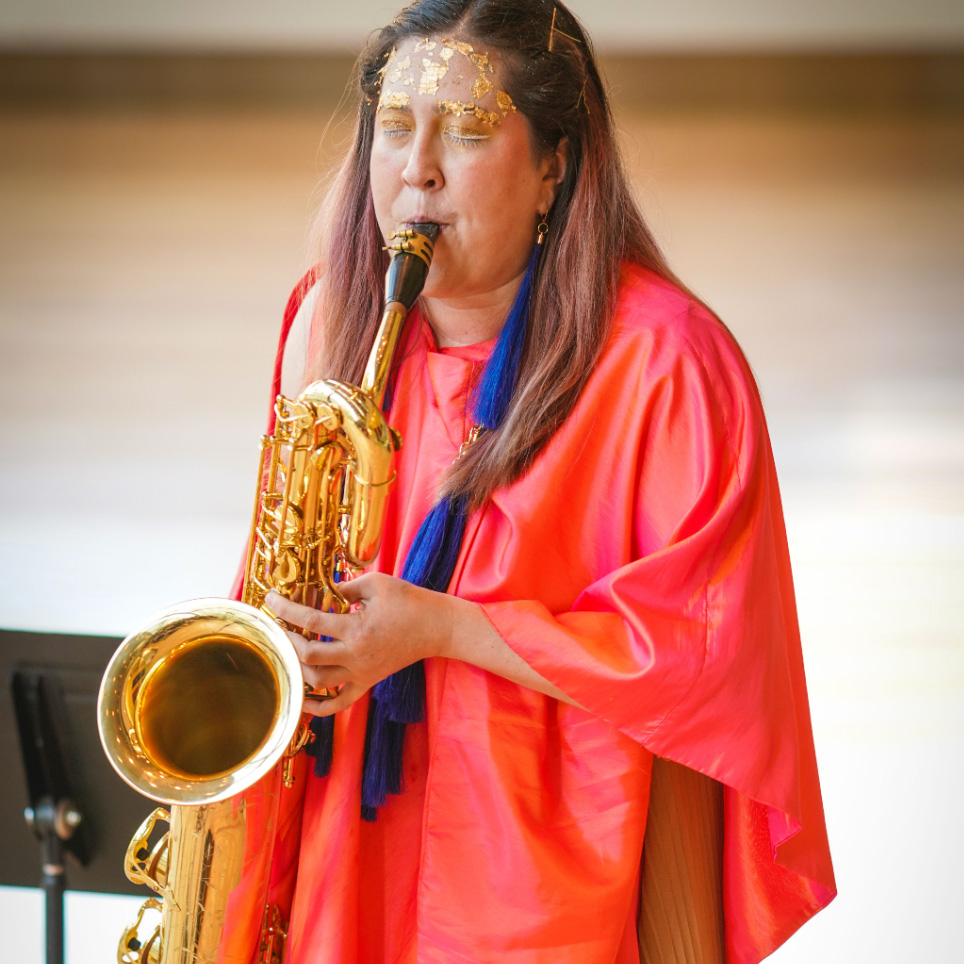 Olivia Shortt is an Anishinaabe storyteller and performing artist working across Turtle Island and internationally, and they have been described in Musicworks Magazine as a "glittering, rising star in the exploratory music firmament". They are a multi-instrumentalist, vocalist, noisemaker, improviser, composer, sound designer, video artist, drag artist, curator, administrator and producer.
In 2023-24 they will be an Artist-in-Residence at Carleton University's Music Department and the University of Toronto Centre for Drama, Theatre and Performance Studies.
Germaine Liu is a Hong Kong born, Cantonese-Chinese-Canadian composer, percussionist, improvisor, sound artist, found object explorer, scenario-maker and multi-modal artist. Her work indulges in the permeability between touch, sound, movement and their relationships to topography. She composes solo and ensemble works, and often her compositions and performances invite players of various abilities, training and disciplines to come together. She is interested in exploring and sharing in collaborative settings, making joyful spaces that invite participants to be together while also negotiating and celebrating interdependent-collectivism.
Germaine has partnered with MOCA in the past with Christopher Willes for the Indoor Jogging project.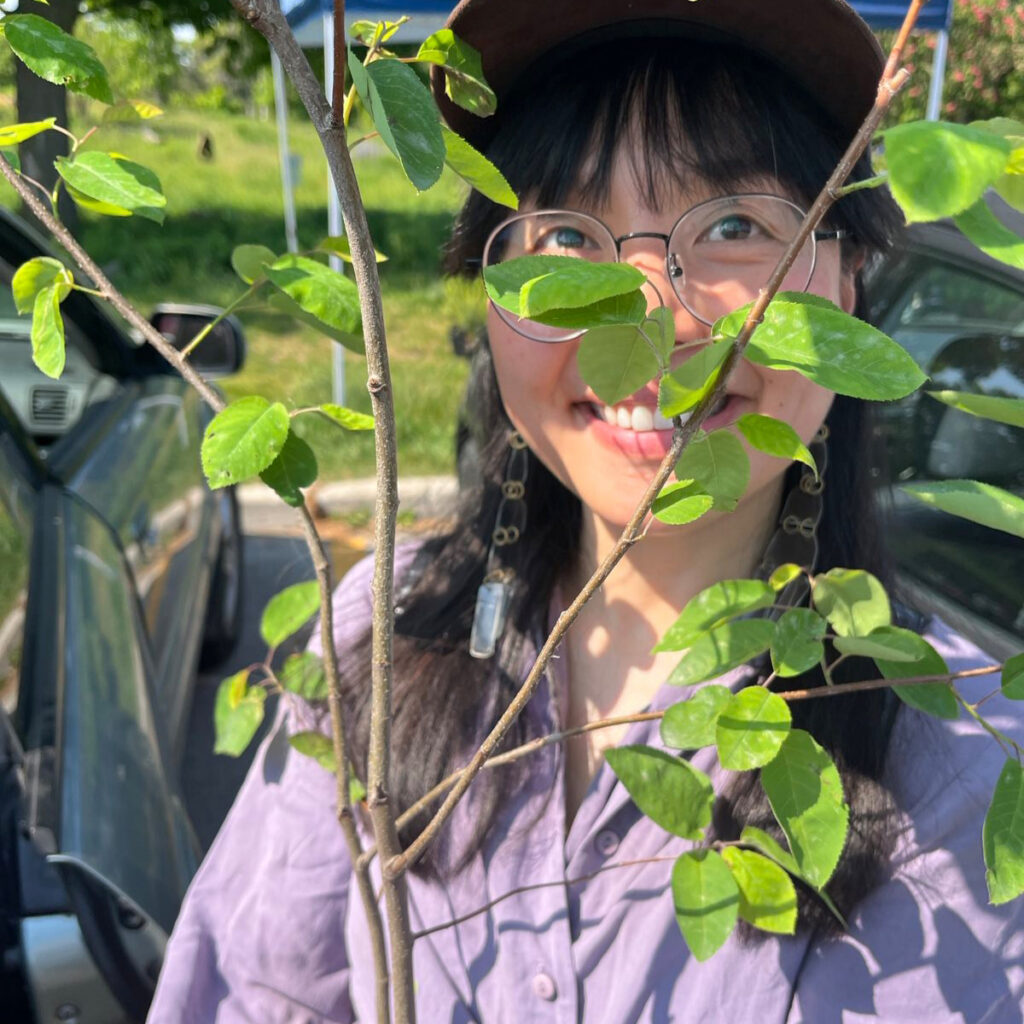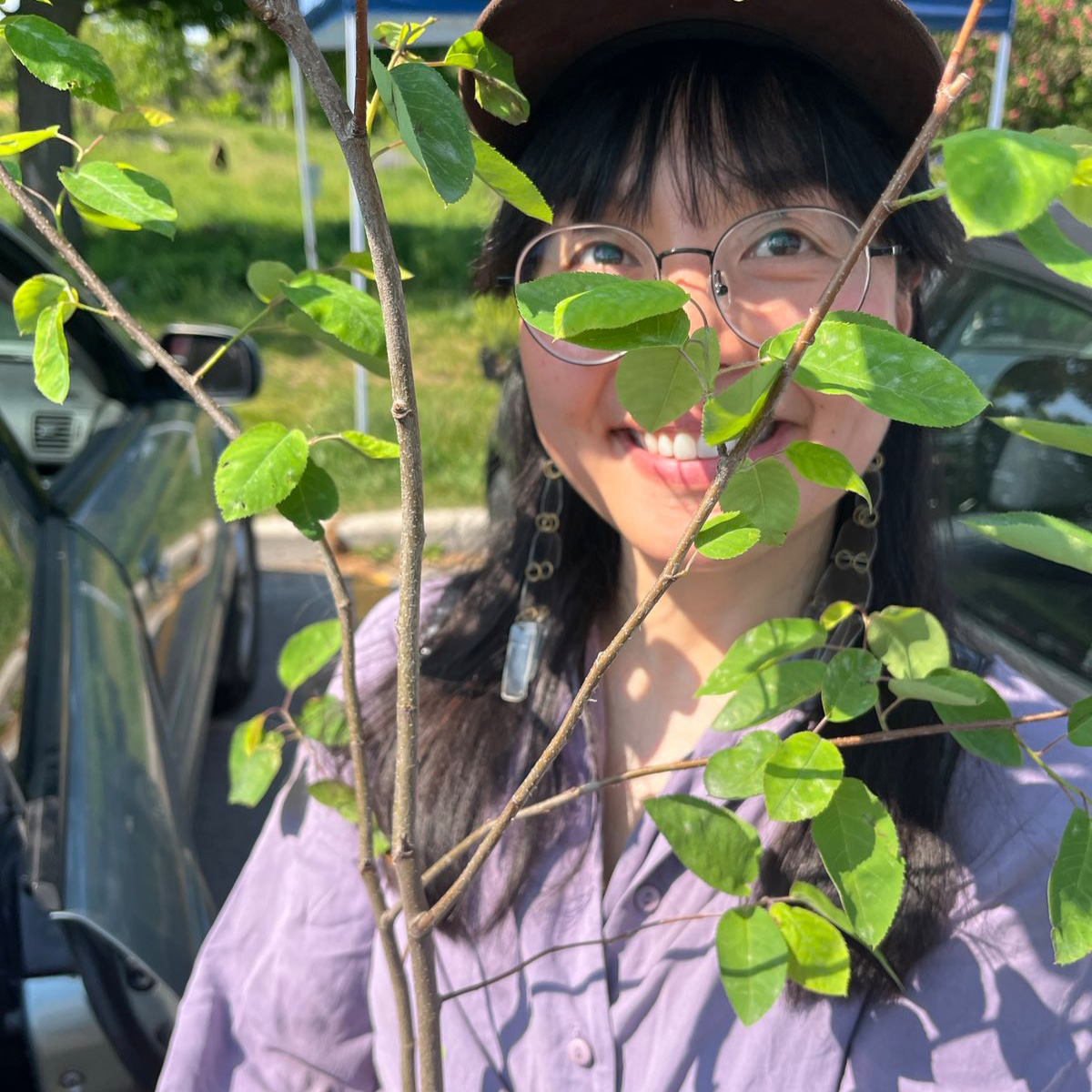 About the Listening Biennial
The Listening Biennial is an international network of participating artists, curators, researchers and institutions with the aim of fostering new research and creative understandings of listening. This includes engaging a wide range of practices, from sonic art and experimental performance, to environmental and educational work. The Listening Biennial believes that while focus is often placed on making statements, capturing history and the importance of free speech, listening is a radical key to facilitating dialogue, understanding and social transformation. To listen is to extend the boundaries of the familiar, the recognized, and the known. The Listening Biennial is comprised of a Biennial exhibition as well as The Listening Academy, a traveling research platform manifesting in workshops and discursive seminars. The first edition of The Listening Biennial was launched in 2021 and included the participation of thirty international artists presented at fourteen partner organizations, venues and collectives.